Opinion
Fiscal Policy During and Beyond the Covid Crisis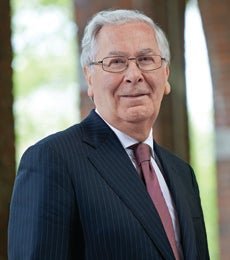 The current downturns are unlike any previous recession or depression. The coronavirus itself is novel but, more to the point, so is the reason output collapsed in much of the world — not because of Covid-19 as such, but because people withdrew from normal economic activity, either by government decree or at their own initiative.
In effect, the market economy was suspended. Using conventional economic language to describe such a downturn has bred confusion about how policy should respond.
If, for reasons of public health, the government is deliberately shutting down parts of the economy, it doesn't make sense to simply stimulate spending to fill the gap. Households would like to spend more on entertainment, hospitality and travel but they can't. Pent-up demand will emerge when Covid-19 subsides — so long as incomes are supported during the current restrictions.
Read the full
Bloomberg article
.
___
Lord Mervyn King is the Alan Greenspan Professor of Economics and a professor of Economics and Law, a joint appointment with New York University School of Law.