Globalization in the Trump Era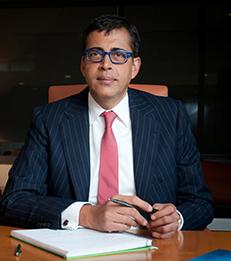 Business leaders struggle to adapt to a world they could not have imagined a year ago. The dream of a world without borders has burst. The traditional proponents of open markets - the US and UK - have faltered, and China is positioning itself as the strongest champion of globalization. In June 2016, the British stunned the European Union with their vote in favor of Brexit, and in the US, reporting on globalization became increasingly negative during the presidential campaign.
A week after Donald Trump's inauguration, when the fear of a trade war was particularly great, the Economist headlined: "The Retreat of the Global Company". In this story, the British business magazine wrote that the biggest business idea of ​​the past three decades was in enormous difficulty: size and arbitrage no longer offered a competitive advantage. Jeffrey Immelt, then Chairman and CEO of the American conglomerate GE, meanwhile spoke of a "bold turnaround" for his company - away from globalization and towards localization.
Read the full
Harvard Business Manager article here
.
___
Pankaj Ghemawat is Professor of Management and Strategy and Head of the Center for the Globalization of Education and Management
---