Focus On Faculty Development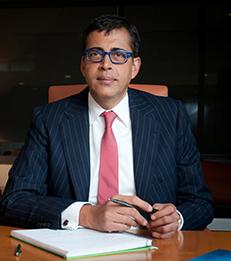 The stakes involved with fixing business education in India could scarcely be higher.
Daniel Patrick Moynihan, the American politician and sociologist as well as ambassador to India, once said, "If you want to build a world class city, build a great university and wait 200 years." Within the narrower realm of business schools, India has certainly been building! The number of B-schools in India has more than doubled since 2010, according to data from AACSB International. India boasts more B-schools than any other country, a stunning 24 per cent of the global total.
Moynihan, however, spoke of "great" institutions, and recognised how long it takes to develop them. India's lead in terms of the quantity of its business schools is not (yet) matched on their quality. Among the world's top 100 according to the Financial Times, India is home to only four: ISB (27th), IIM-A (29th), IIM-B (49th), and IIM-C (95th).
Given time lags, it would be unfair to expect many of India's newest B-schools to top global ranking tables. Much more concerning is that a substantial fraction do not even seem to meet basic standards. The last few years have brought about something of a shakeout, with hundreds of schools closing down and many more struggling to attract students and recruiters. But it would be a mistake to count on the passage of time and entries/exits from the market alone to bring about the upgrading required for India's management education sector to fulfill its potential.
See the full article published by
Business World. 
___
Pankaj Ghemawat is a Global Professor of Management and Strategy and Director of the Center for the Globalization of Education and Management. 
---