Opinion
The Inequality of Nations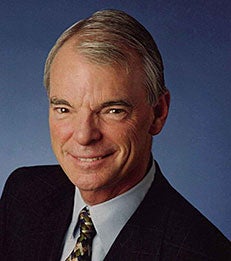 China's governance model is regarded as dangerous by much of the West, where the absence of public accountability is viewed as a fatal flaw. But many developing countries are considering it as an alternative to liberal democracy, which has plenty of flaws of its own.
The eighteenth-century British economist Adam Smith has long been revered as the founder of modern economics, a thinker who, in his great works
The Wealth of Nations
and
The Theory of Moral Sentiments
, discerned critical aspects of how market economies function. But the insights that earned Smith his exalted reputation are not nearly as unassailable as they once seemed.
Perhaps the best known of Smith's insights is that, in the context of well-functioning and well-regulated markets, individuals acting according to their own self-interest produce a good overall result. "Good," in this context, means what economists today call "Pareto-optimal" – a state of resource allocation in which no one can be made better off without making someone else worse off.
Smith's proposition is problematic, because it relies on the untenable assumption that there are no significant market failures; no externalities (effects like, say, pollution that are not reflected in market prices); no major informational gaps or asymmetries; and no actors with enough power to tilt outcomes in their favor. Moreover, it utterly disregards distributional outcomes (which Pareto efficiency does not cover).
Read the full
Project Syndicate article
.
__
A. Michael Spence is a William R. Berkley Professor in Economics & Business.