Paul Volcker Was a Remarkable Public Servant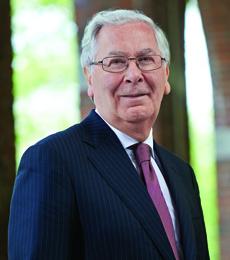 As a bank regulator, Paul showed that personal authority and moral courage were far more valuable than any number of sophisticated calculations of capital requirements.
With the passing of Paul Volcker, a true public servant has departed. Mentor and role model to so many, Paul exhibited wisdom and longevity in equal measure. His contributions to central banking, and economic policy-making more generally, were truly extraordinary.
I first met Paul in 1991 just after I joined the Bank of England. During one of his frequent visits to London (where he'd studied at the London School of Economics) he asked Marjorie Deane of The Economist to arrange a dinner. At the end of the evening Paul, as host, was determined to pay the bill. But he carried neither cash nor cards, only a check book — and dollar checks at that. Unfortunately, the restaurant wouldn't accept a dollar payment, so I paid with a sterling credit card and Paul gave me a U.S. check. This suited me fine because as a new recruit I'd just applied for an account at the Bank of England and been asked, rather sniffily, how I intended to open it. What better way than by depositing a check from the celebrated former chairman of the Federal Reserve?
I luxuriated in this coup for two weeks. Then I received a letter from the chief cashier's office saying the check had bounced. It turned out that Paul had forgotten to date it. Should I write — to Paul Volcker, for heaven's sake — pointing out that his check had bounced, or just accept the loss? After some thought, I hit upon the solution, and sufficient time has passed, I hope, for me to say what it was without fear of prosecution. I dated the check myself and returned it to the Bank of England, where it was accepted without question.  The episode taught me a lifelong lesson: To be effective, regulation should focus on substance not form.
Read the full
Bloomberg article
.
___
Lord Mervyn King is the Alan Greenspan Professor of Economics and a professor of Economics and Law, a joint appointment with New York University School of Law.
---