Opinion
The Perils of Meritocracy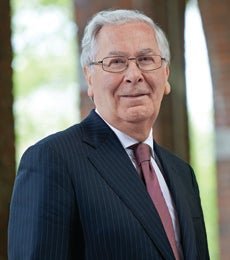 The U.S. is about to elect a president in the most divisive political atmosphere of our lifetimes. Whoever wins will face the unenviable task of trying to bring America together. In Britain, the government faces a similar test of uniting the country, whatever the outcome of its negotiations with the European Union over what follows Brexit.
The divisiveness in our societies has many causes. But its consequences reach further than political disharmony. As Anne Case and Angus Deaton have shown, "deaths of despair" from suicide, drug addiction and alcohol-related diseases have lowered the life expectancy of white Americans. The mortality of college graduates has been broadly stable; the life expectancy of people without a degree has fallen markedly. After the Brexit referendum in Britain, the most frequently advanced explanation of voting behavior was educational attainment.
Education, we all believe, is a good thing. Former U.K. Prime Minister Tony Blair famously promised that his top three priorities in government would be "education, education, education." That's how you create a classless society in which people advance on merit.
Read the full
Bloomberg article
.
___
Lord Mervyn King is the Alan Greenspan Professor of Economics and a professor of Economics and Law, a joint appointment with New York University School of Law.