Opinion
Pessimism Amid Plenty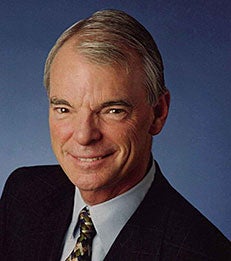 While there is no shortage of challenges facing economies and societies today, they should not be allowed to obscure positive long-term trends.
A few years ago, I wrote a book called The Next Convergence, about how developing economies were "catching up" to their advanced counterparts in terms of income, wealth, health, and other measures of wellbeing. I looked not just at how these countries had achieved rapid growth – including the central role played by an open global economy – but also at the opportunities and challenges this process of convergence would bring.
In writing the book, I had planned to include a lot of data in visual form. But a respected literary agent told me that using graphs was a bad idea, because only a small share of people absorb quantitative information better when it is presented visually. I came to realize that graphs are, in a sense, answers to questions. If you don't pose a question, a graph is somewhere between uninteresting and meaningless.
Recently, the Harvard University psychologist Steven Pinker published a book documenting long-term positive trends in multiple dimensions of wellbeing, which he calls "the fruits of the Enlightenment." Progress is not, Pinker acknowledges, consistent; there have been significant setbacks as new challenges, such as climate change, have emerged. But, generally, wellbeing has been improving since at least the mid-eighteenth century, with the Industrial Revolution bringing a sharp acceleration in welfare gains. Since World War II, 85% of the world's population living in developing countries have benefited as well.
Read the full article as published in
Project Syndicate
.
__
A. Michael Spence is a William R. Berkley Professor in Economics & Business.