Research Highlights
What's Behind Weak US Investment and Productivity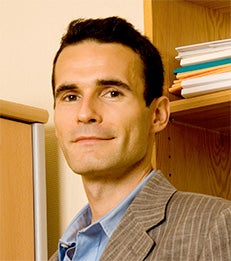 Lobbying and campaign finance expenditures lead to more leniency in antitrust enforcement and to more regulations that favor existing corporations.
Economists are pondering why US investment and productivity growth have been weak over the last two decades. At the same time, they are struggling to understand the causes and consequences of rising concentration and profitability. NYU Stern Professor
Thomas Philippon
believes these trends may be connected.
In "
A Primer on Concentration, Investment and Growth
," a study prepared for the
2018 Jackson Hole Economic Policy Symposium
, Professor Philippon reviews the facts and controversies regarding the measurement and implications of rising concentration, including the importance of technological changes and foreign competition. He argues that weak investment cannot be explained by low expected productivity growth, low expected demand, higher costs of capital, or technological changes related to the rise of intangibles – but it is explained by declining competition.
The five industries with the largest increase in concentration in the US are a good example, according to the study. These industries – which include information telecom, arts and recreation and other services – exhibit rising profits and decreasing investment in the US. If foreign competition or technological changes were the culprit, we should observe similar trends in Europe – according to Professor Philippon. Europe has also opened its markets to foreign competition, and it relies on similar technologies for production. The study compares the trends across regions and finds that these same industries exhibit stable concentration and stable investment and despite declining profits in Europe -- a striking difference compared to the U.S.
"Starting around 2000, U.S. markets began to lose their competitive edge," Professor Philippon wrote in a joint op-ed in
The Washington Post
, noting that monthly cell phone plans are much cheaper in Europe, as are plane flights. "Deliberate policy choices explain these changes. Since 2000, most European Union countries have scored better than the US in enacting policies that make industries more competitive," while Antitrust enforcement remains active in Europe yet declined in the US. He argues that the differences in regulation and antitrust reflect the growing influence of corporate interest. "Lobbying and campaign finance expenditures lead to more leniency in antitrust enforcement and to more regulations that favor existing corporations."