Opinion
Will the Fed's New Approach Make Any Difference?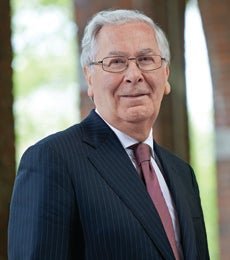 For over a year, all the big central banks have been reviewing their policy frameworks. The Federal Reserve recently announced the results of its deliberations at the virtual Jackson Hole symposium. Inflation targeting is to be replaced by, well, inflation targeting — or, to be more precise, by "average-inflation targeting."
Bearing in mind that the long-run inflation target hasn't changed — it remains at 2% — what does this amount to? Is it a damp squib, a substantive pragmatic response to new conditions, or just something to say after a highly publicized review made it necessary to come up with a fresh idea?
The difference between the old approach and the new can certainly be exaggerated. Before this change, most people, if asked whether the Fed was meeting its target of 2% inflation, would have looked at past inflation averaged over some period. In other words, the Fed's accountability was already cast in terms of average inflation.
Read the full
Bloomberg article
.
___
Lord Mervyn King is the Alan Greenspan Professor of Economics and a professor of Economics and Law, a joint appointment with New York University School of Law.