On Becoming a Global Citizen
Undergraduate student Karl Gourgue blogs about his experience studying abroad in Paris.
Finland, or the time I was nearly homeless in Helsinki
Last month, Stern was generous enough to pay for me attend a business conference in Helsinki, Finland. I was one of just 50 students (out of 1500 attendees) offered a discounted ticket, so I was pretty excited to go. I immediately went to book the plane and conference tickets, as well as accommodation. Of course, not everything went exactly as planned…
Early October: Saw that the hostel I planned to stay at was booked, went to my backup Airbnb.
Mid October: Hostels and Hotels are booking fast (and for a lot of money), and my third Airbnb host just canceled my booking.
Late October: Nearly every hotel and hostel within my budget is booked
Early November: Found a place to stay! All is good.
Right before the conference: Host cancels last minute. I board to connecting flight to Stockholm without a place reserved. 
At the airport in Stockholm, I sat down at McDonalds to try every possible option to hopefully find somewhere before I arrived in Helsinki. Upon landing, I finally found an open room at the airport hostel. Phew!  
The conference itself was great. I listened to dozens of startup pitches and sat in on numerous sessions with the leaders of countries like Finland, Estonia and China. I even listened to a talk by Jacqueline Novogratz (the CEO of Acumen) who actually spoke to our first-year class at Stern in New York two years ago.  
Overall, I learned three things. One, an idea is useless without a good pitch. I definitely saw the need for public speaking skills (and felt glad I took Organizational Communication at Stern last fall).  
Second, Europe is a really unique place for business. As a varied and diversified digital market (as opposed to a singular market like in the US or China), it's difficult for entrepreneurs to expand quickly and navigate the different legal, economic and political landscapes of Europe's countries.  
Finally, I learned that business travel isn't always all it's cracked up to be. My small airport hostel room was far from ideal, and I didn't see much of Helsinki for the first two nights. However, on the last night, I took advantage of some of the post-conference events to venture out into the city, and I created some memorable experiences with new friends.  
The conference helped put a lot of things I'm learning at HEC (and Stern) in context and helped network with people who need the skills I'm developing.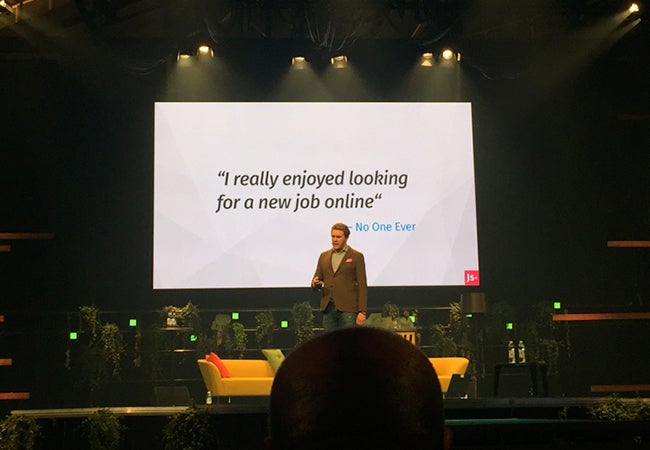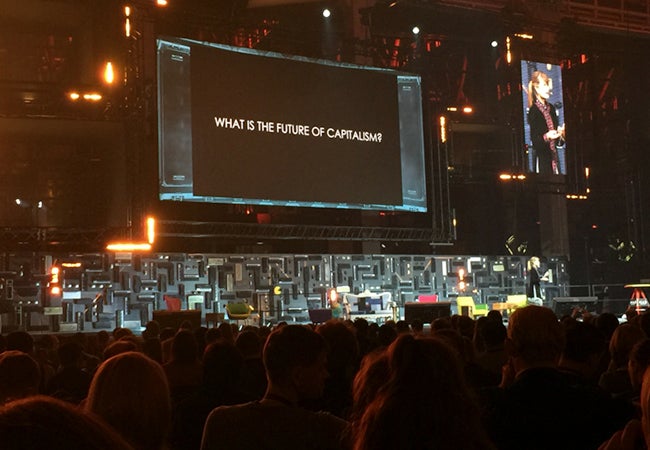 Paris Attacks (A Reflection on Traveling)
I arrived back in charming Jouy-en-Josas (where HEC is located) on the morning on Friday, November 13. I spent most of the day in my room catching up on sleep, but woke up in the evening to start catching up on missed schoolwork. Around 10:00 pm, I started to see reports on social media of a shooting in Paris. As time passed, it seemed that the extent and severity of the attacks were only getting worse.  
While I was safe in the suburbs of the city, it was immediately clear to me that the nature of the night would have an impact on the remainder of my time here. I was relieved to hear that friends of mine living in the city proper were OK, but it was difficult to see how the events impacted the local community. The campus was unusually quiet over the next few days, but classes resumed on the following Monday and things began to return to normal.  
Communication from both Stern and HEC came quickly, and I was really grateful for both. The Office for International Exchanges and Special Programs at Stern reached out within a few hours of the news to confirm the safety of all of the Stern exchange students in the area. Within a day, Dean Geeta Menon sent us all an email with similar sentiments. HEC sent out important information about security on campus and changes in the coming days. Security was tightened at the campus entrance, and the back entrance that leads to downtown Jouy was closed (and still is).  
The events definitely made me think about safety as a traveler abroad. Since my first trip as a student at NYU (to Israel in March 2014), I've been playing it fast and loose all over the world. I started to think about a lot of "what ifs." I started to really wonder if I'm safe anywhere. I'm just old enough to remember experiencing the tragedy and aftermath of 9/11 in New York. Many of the countries I'm planning to visit in the future have had their fair share of safety issues in the last decade.  
Ultimately, I think traveling is a bit risky, but, to me, the value outweighs the risk. My travel has shown me the best and worst of the world, but I'm still more motivated than ever to continue exploring it. I've designed my entire undergraduate education around this goal. That goal hasn't changed now, and I doubt it will in the future. The state of the world today is more of a reason to travel than I had three years ago. It's more important than ever to understand, on a complex level, why the world is the way it is and how to behave as a global citizen accordingly.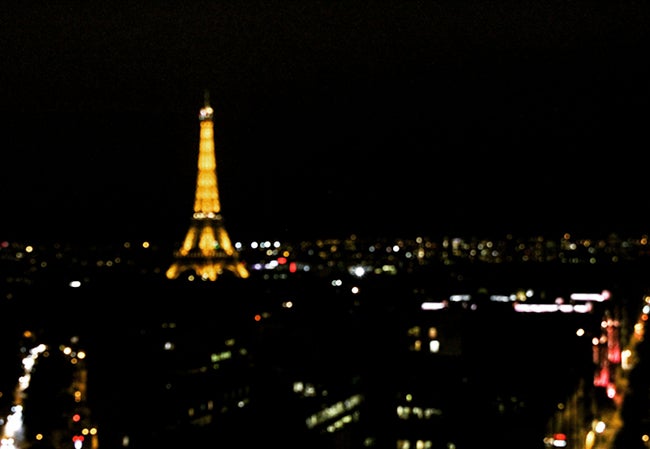 Thanksgiving in France
On that note, I found myself thankful for a lot of things this year.  I really appreciate the friends I've made around the world, back in New York as well as abroad. I'm thankful for the opportunity to even be studying in the vibrant and exciting Jouy-en-Josas because I've wanted to spend extended time in France ever since studying French in high school. I'm thankful for new people and places showing me how much I haven't tried yet.  
I know my family missed having me around this Thanksgiving, but, to be honest, this might've been the best Thanksgiving I've ever had. I found peanut butter at the local grocery store and went wild (I haven't had peanut butter in six or seven months) on peanut butter baguettes before playing a little Thanksgiving rugby (an acceptable alternate to Thanksgiving football, in my opinion). I sat down and made stuffing from scratch in my microwave and caught some NFL action on my computer. I closed out the night by attending some HEC community events.  
Nearing the End
There's just about two weeks left in my semester as a student at HEC Paris. At this point, I'm looking forward to (1) passing all of my classes (2) closing out my short French rugby career on a high note and (3) finding an apartment in New York.  
---
More posts by this author