Research Center Events
Volatility Institute Hosts 11th Annual Conference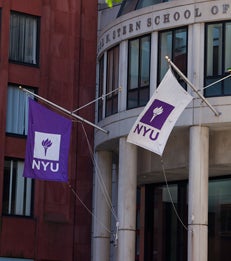 On April 26, the NYU Stern
Volatility Institute
hosted its 11th annual conference entitled, "Financial Volatility in an Age of Geopolitical Risks."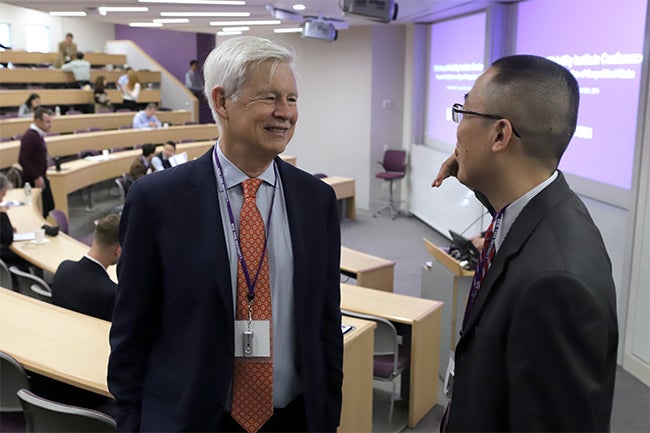 Professor Robert Engle and Xin Zhou
The conference included presentations from Robert Engle, Torben Andersen, Tim Bollerslev, Christian Brownlees, Bryan Kelly, Olivier Ledoit, Yingying Li, Allan Timmermann and Xin Zhou, and also featured a panel on the topic, "Can you or should you hedge geopolitical risks?"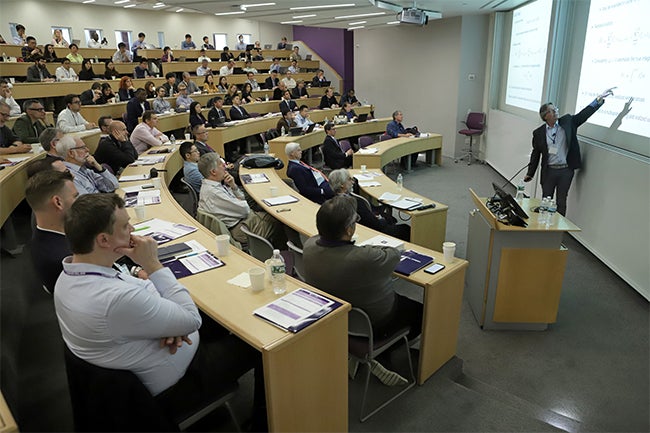 Tim Bollerslev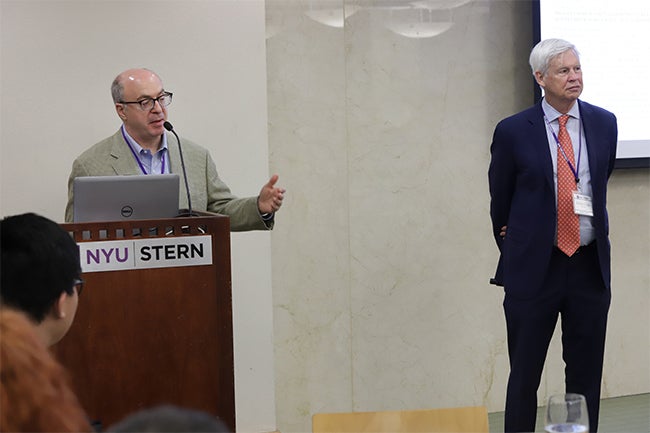 Bennett Golub and Robert Engle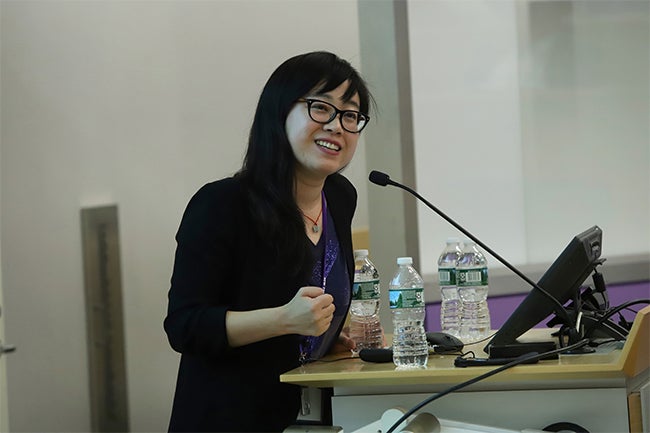 Yingying Li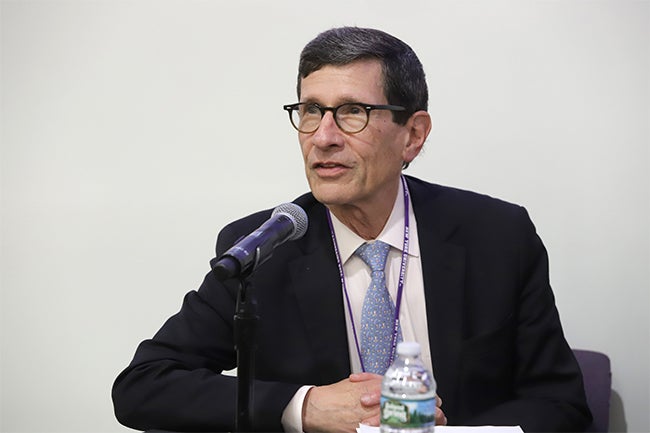 Richard Berner
For more information on the event, please visit the
conference website
.
See selected social media posts from the conference below.
11th Annual Volatility Institute conference @nyuniversity @nyushanghai @NYUVlab great presentations about volatility, geopolitical risks and #NLP pic.twitter.com/d8NqWWJZPe

— Kevin Chen (@kevinchenNYC) April 26, 2019
Yingying Li is delivering our the first talk after lunch on her research, "Factor Modeling for Volatility" pic.twitter.com/gP2ipQ1QJ6

— Volatility Institute (@NYU_Volatility) April 26, 2019
Great 'Financial Volatility in an Age of Geopolitical Risks' conference @NYU_Volatility @Prof_RobEngle @blackrock @NYUStern @NYUVlab @kevinchenNYC My latest @Forbes https://t.co/2QpjrRDOvf

— MRodriguezValladares (@MRVAssociates) April 27, 2019