Business and Policy Leader Events
Globalization Beyond 2020: Time for a Reset?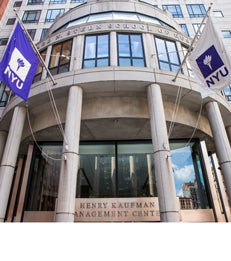 The most severe pandemic in a century has not only caused a worldwide health crisis, it has also put globalization under great strain. But how have global flows actually been affected and what are the prospects for international trade and exchange?
DHL and the
DHL Initiative on Globalization
at NYU Stern's
Center for the Future of Management
hosted a panel discussion looking at how the events in 2020 have impacted international business and their implications for years to come. It explored the resilience of global supply chains and the extent to which international connectedness can help us mitigate the effects of the pandemic. Featured panelists included:
Catherine Mann, Global Chief Economist at Citibank
Ian Goldin, Professor of Globalisation and Development at the University of Oxford
John Pearson, CEO of DHL Express
Steven A. Altman, Senior Research Scholar at the NYU Stern School of Business
Moderator: Sarah Kelly, TV News Anchor and Journalist
In the future, will we see a fragmenting world order and a fracturing global economy? Or is there still more room for globalization? How will international flows change as people, companies and countries find new ways to do business with one another? Is globalization adapting to the new challenges or does it need a reset? What should we change and what should we reinforce to foster a healthier, more prosperous and more resilient world?
Watch the full discussion below: