Business and Policy Leader Events
Politics, AI and 5G: A Conversation with Huawei CTO Paul Scanlan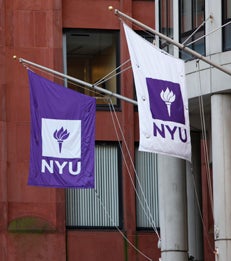 Date:
Friday, May 10, 2019
Location:
NYU Stern, New York, NY 10012
*By invitation only
On Friday, May 10, NYU Stern's
Fubon Center for Technology, Business and Innovation
will host a fireside chat titled "Politics, AI and 5G" featuring Huawei CTO Paul Scanlan in conversation with NYU Stern Professor
Arun Sundararajan
.
In this fireside chat with Professor Sundararajan, Huawei CTO Paul Scanlan will trace the evolution of Huawei from a manufacturer of phone switches in the 1980s to the world's largest telecommunications equipment manufacturer (with a global market share of 30% in 2018) and the world's second-largest smartphone manufacturer (ahead of Apple). As the business of artificial intelligence and 5G technologies is increasingly intertwined with geopolitics and trade war, the conversation will unpack the controversy surrounding the recent arrest and impending prosecution of Huawei's CFO, shedding light on the ongoing multi-trillion dollar global battle for 5G dominance. Drawing on examples ranging from Singapore's digital strategy to Norwegian fish farming, Paul will explain why Huawei invests so heavily in R&D, outline the dependence between success with AI/robotics and effective 5G strategy, and discuss a path to success and stability in the future.