The value of the Langone Part-time MBA Program is highlighted; Associate Dean for MBA Admissions and Program Innovation Isser Gallogly is quoted: "Graduates From This Top Part-time MBA Program Are Seeing Significant Return on Investment."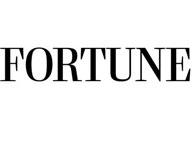 Excerpt from Fortune --  "Within the part-time MBA program, the school offers 27 specializations to choose from, the likes of healthcare, fintech, and brand management. Students can take courses in the evenings, on Saturdays, or even online, and it takes about two to six years to complete the degree.
The ability to slow down or speed up your journey toward the degree caters to people's real-world needs, Gallogly says."
---