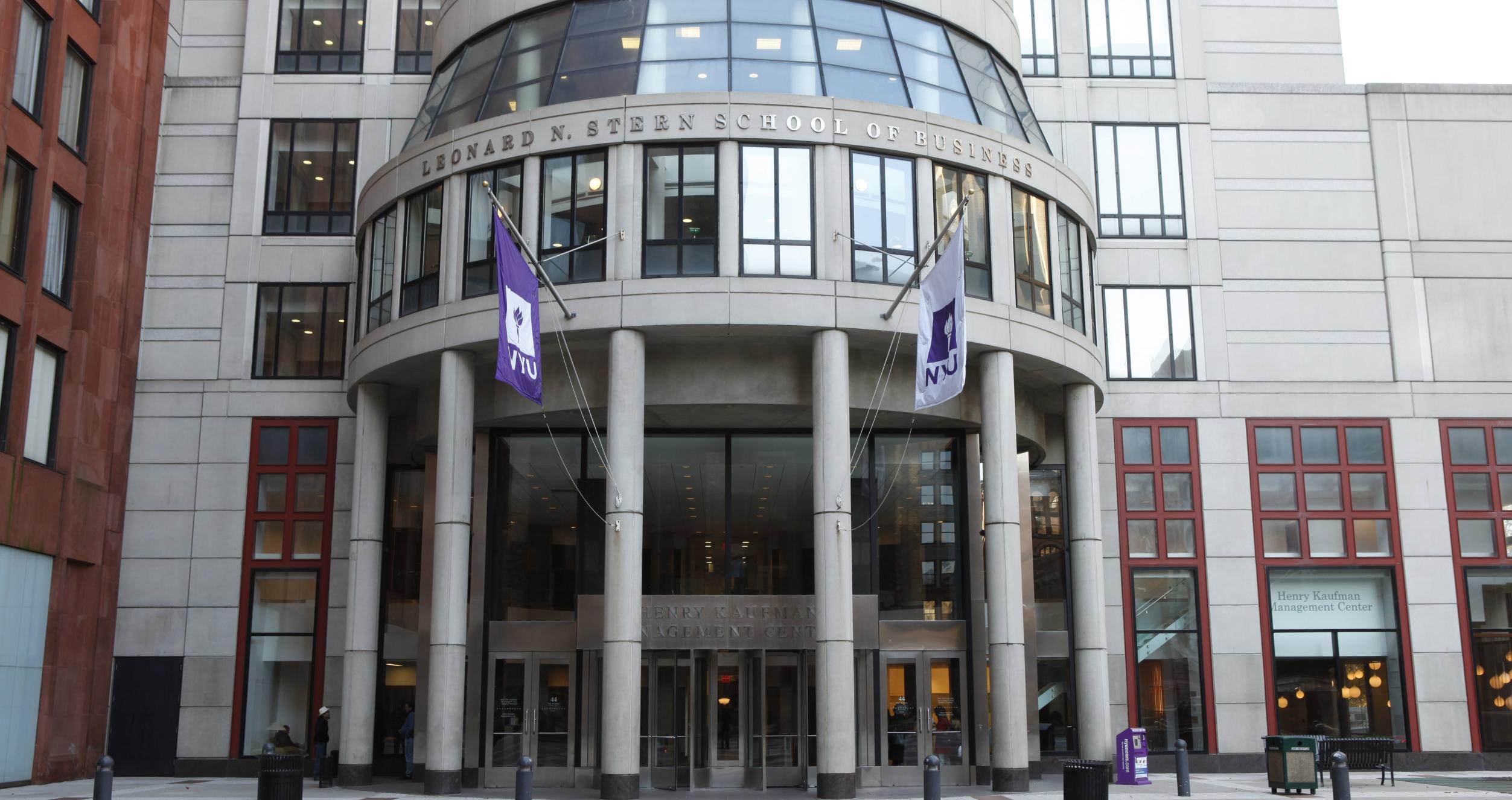 Attend a Fashion & Luxury MBA Event
NYU Stern is a community of dynamic changemakers. View our calendar for opportunities to engage virtually, on-campus, or off-campus with the Admissions Committee and current students.
---
Visit Stern
The virtual MBA Admissions office is open between 9:00 am - 5:00 pm ET Monday through Thursday, and 9:00 am - 2:00 pm ET on Fridays. Please review our upcoming events listed below to schedule a visit. All visitors to NYU's campus must register in advance and bring a government ID to show to security when they arrive. We cannot accommodate walk-ins. Our current students are also available to answer questions at mbaga@stern.nyu.edu or 212-998-0616. We look forward to hearing from you and getting to know you!
Can't make it to one of our events?
Connect with us on LinkedIn
Hear from current students, alumni, and administrators
Check out our YouTube channel
Location and Hours
Office Closures
| | | |
| --- | --- | --- |
| Date | Day of the Week | Closure Information |
| July 3, 2023 | Monday | University & MBA Admissions Office closes at 4:00pm |
| July 4, 2023 | Tuesday | University & MBA Admissions Office closed |
| September 1, 2023 | Friday | University & MBA Admissions Office closes at 4:00pm |
| September 4, 2023 | Monday | University & MBA Admissions Office closed |
| November 22, 2023 | Wednesday | University & MBA Admissions Office closes at 4:00pm |
| November 23, 2023 | Thursday | University & MBA Admissions Office closed |
| November 24, 2023 | Friday | University & MBA Admissions Office closed |
| December 22, 2023 | Friday | University & MBA Admissions Office closes at 4:00pm |
| December 25, 2023 | Monday | University & MBA Admissions Office closed |
| December 26, 2023 | Tuesday | University & MBA Admissions Office closed |
| December 27, 2023 | Wednesday | University & MBA Admissions Office closed |
| December 28, 2023 | Thursday | University & MBA Admissions Office closed |
| December 29, 2023 | Friday | University & MBA Admissions Office closed |
| January 1, 2024 | Monday | University & MBA Admissions Office closed |
| January 2, 2024 | Tuesday | University & MBA Admissions Office closed |
| January 12, 2024 | Friday | University & MBA Admissions Office closes at 4:00pm |
| January 15, 2024 | Monday | University & MBA Admissions Office closed |
| February 16, 2024 | Friday | University & MBA Admissions Office closes at 4:00pm |
| February 19, 2024 | Monday | University & MBA Admissions Office closed |
| May 24, 2024 | Friday | University & MBA Admissions Office closes at 4:00pm |
| May 27, 2024 | Monday | University & MBA Admissions Office closed |
| June 18, 2024 | Tuesday | University & MBA Admissions Office closes at 4:00pm |
| June 19, 2024 | Wednesday | University & MBA Admissions Office closed |
| July 3, 2024 | Wednesday | University & MBA Admissions Office closes at 4:00pm |
| July 4, 2024 | Thursday | University & MBA Admissions Office closed |

Location

NYU Stern School of Business
Henry Kaufman Management Center
MBA Admissions, Suite 6-65
44 West 4th Street (at Greene Street)
New York, NY 10012



Mailing Address

If you need to mail items to the MBA Admissions Office, please use the address below:

NYU STERN / MBA ADMISSIONS
212.998.0600
ROOM: 44W4 / 6-65
547 LAGUARDIA PLACE
NEW YORK, NY 10012