Essays
Our Stern essay questions give you the opportunity to more fully present yourself to the Admissions Committee and to provide insight into your experiences, goals, and thought processes.

Your essays must be written entirely by you. An offer of admission will be rescinded if you did not write your essays.
 

Short Answer: Professional Aspirations
(150 word maximum, double-spaced, 12-point font)
What are your short-term career goals?
Essay 1: Change: _________ it
(350 word maximum, double-spaced, 12-point font)
In today's global business environment, the only constant is change. Using NYU Stern's brand call to action, we want to know how you view change. Change: _____ it. Fill in the blank with a word of your choice. Why does this word resonate with you? How will you embrace your own personal tagline while at Stern? Examples:
Change: Dare it.
Change: Dream it.
Change: Drive it.
Change: Empower it.
Change: Manifest it.
Change: [Any word of your choice] it.
Essay 2: Personal Expression (a.k.a. "Pick Six")
Introduce yourself to the Admissions Committee and to your future classmates using six images and corresponding captions. The Pick Six is a way to share more about the qualities you will bring to the Stern community, beyond your professional and academic achievements. Your uploaded PDF should contain all of the following elements:
A brief introduction or overview of your "Pick Six" (no more than 3 sentences).
Six images that help illustrate your interests, values, motivations, perspective and/or personality.
A one-sentence caption for each of the six images that helps explain why they were selected and are significant to you.
Note: Your visuals may include photos, infographics, drawings, or any other images. Your document must be uploaded as a single PDF. The essay cannot be sent in physical form or be linked to a website.

Essay 3: Additional Information (optional)
(500 word maximum, double-spaced, 12-point font)

Please provide any additional information that you would like to bring to the attention of the Admissions Committee and/or give context to your application. This may include important aspects of yourself not otherwise apparent in your application, including but not limited to: hardships you have encountered, current or past gaps in employment, further explanation of your undergraduate record or self-reported academic transcript(s), plans to retake the GMAT, GRE, Executive Assessment, IELTS or TOEFL, or any other relevant information.
 
Admissions Blog Insights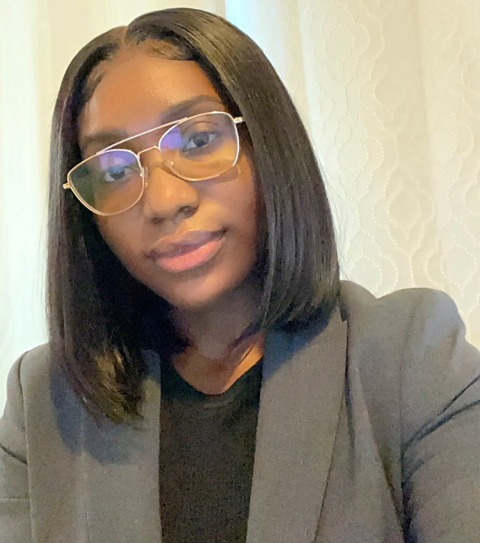 Conquering the Pick 6
Nedjee Corriolan, Admissions Coordinator at NYU Stern, shares her tips for the Pick 6 essay on our full-time MBA blog.
Read the Blog