EQ Endorsement
Choosing Your Endorser
You are required to submit one EQ Endorsement with your application. A second EQ Endorsement is optional, but not required.

Your EQ Endorsement must come from your current supervisor. If you cannot include an endorsement from your current supervisor, you must provide an explanation in the online application.

Should you submit a second EQ Endorsement, it may come from someone who knows you professionally and/or personally.

EQ Endorsements should come from individuals who can objectively assess your potential for success in NYU Stern's MBA program and in your future career, and who can act as a persuasive advocate of your EQ strengths.

Immediate family members should not write your EQ endorsement.

Submitting more than two EQ endorsements is not encouraged but is allowed. Please carefully consider whether additional endorsements add significant value and a new and unique perspective to your application.

EQ Endorsement Questions
Your endorsers will be asked to rate you on several abilities and qualities, as well as provide an answer to these five questions: 
Please provide a brief description of your interaction with the applicant and, if applicable, the applicant's role in your organization.

How does the applicant's performance compare to that of other well-qualified individuals in similar roles (if applicable)? Please provide specific examples. (E.g. what are the applicant's principal strengths?)

Describe the most important piece of constructive feedback you have given the applicant. Please detail the circumstances and the applicant's response.

IQ+EQ is a core value of NYU Stern, and we seek exceptional individuals who possess both intellectual and interpersonal strengths. Emotional intelligence (EQ) skills such as self-awareness, empathy, communication and self-management are at the core of our community of leaders. Please provide one specific and compelling example to demonstrate the applicant's emotional intelligence.

(Optional) Is there anything else we should know?

Your endorsers may answer these questions in the endorsement form or by uploading a Word or PDF document.

EQ endorsements must be submitted online.
If your endorser cannot submit an online endorsement, you must email admchair@stern.nyu.edu to explain the circumstances and request approval for your endorser to submit a paper endorsement.

If your endorser cannot complete an endorsement in English, they will need to follow the instructions above and have the endorsement translated into English through a certified English translation service. Upon submitting the endorsement, your endorser must include the original letter and the translated copy. Applications that only include the translated copy may be made incomplete. Endorsers can upload these documents directly to the application as a single pdf via the link provided, or they may email the original endorsement and translated copy to admchair@stern.nyu.edu to be added to the application. Endorsements can only be accepted directly from the endorser.   
Admissions Blog Insights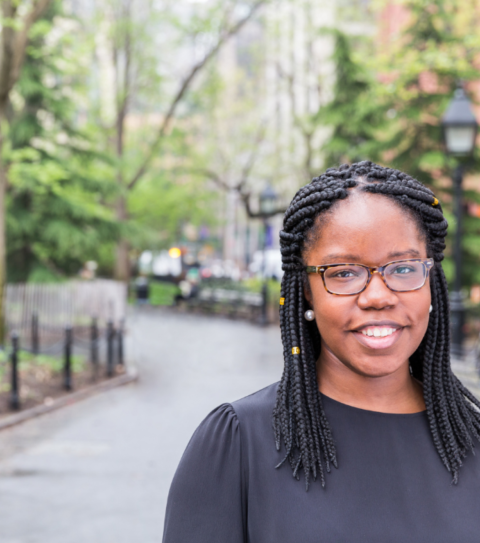 Tips for the EQ Endorsements
Erica Hartsfield, Senior Associate Director of MBA Admissions, outlines best practices for choosing endorsers and ensuring they write helpful recommendations. Read more on our full-time MBA blog.
Read the Blog