Faculty Spotlight
Professor Diane Lennard of the Stern School of Business hosts a series of public speaking sessions for YLS students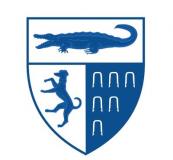 Excerpt from Yale-- "As a result of these sessions, participants will: develop skills essential for engaging an audience and speaking publicly with confidence; learn techniques for enhancing their professional presence; receive feedback on communication effectiveness from peers and professors; and gain confidence in delivering messages through strengthening presentation skills".
Read more
---
Professor Susan Stehlik weighs in on a story about waking up early and productivity on BBC

Excerpt from BBC-- "When it comes to the workplace, experts suggest an approach that accommodates everyone's habits to bring out the best in them. Susan Stehlik, director of New York University's management communications programme, suggests offices and teams use a technique called 'appreciative inquiry'."
Read more
---
Professor Irving Schenkler explains why changes to the Toys R Us brand might alienate its customers

Excerpt from The Washington Post-- "Irving Schenkler, crisis communication at New York University's Stern School of Business, said that generally speaking, hedge funds that run companies tend to not be closely connected with questions of corporate communication or reputation, instead putting their focus on increasing profit. But Schenkler described a toy retailer like Toys R Us as having a "kind of halo effect" on shoppers and their childhood memories. Any rebranding that alters that emotional connection not only affects former workers, but can seep into communities where stores may reopen."
Read more
---
Professor Schenkler Discusses Social Media Strategy on CNN

Excerpt from CNN -- "Irv Schenkler, Director of the Management Communication Program at New York University's Stern School of Business, said that companies need to take a balanced approach when developing their social media strategies. On one hand, firms should be engaging with their customers online. On the other, they should be wary of jumping into a controversy too quickly, he advised."
Read more
---

Professor Schenkler Contributes an Op-ed Column in Fortune Magazine on Uber's Current Problem

Excerpt from Fortune -- "Last week's sexual harassment claim against Uber was not just about one indecent incident—it represented what has become perceived as part of the company's culture, grounded in repugnant behaviors that have gone either "unnoticed" or without consequences. For a company that defines itself as a primary force for innovation, what's to be said about how this colors its future, and especially its CEO, Travis Kalanick?"
Read More
---
Business Insider Interviews Professor Schenkler about Uber's Recent Problem with Reputation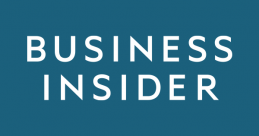 Excerpt from Business Insider -- "For a company to be in a crisis the situation needs to fit three criteria, according to NYU professor Irving Schenkler, who specializes in corporate reputation…"
Read More
---
Professor Stehlik Shares thoughts on Hidden Biases and Feedback with The Economist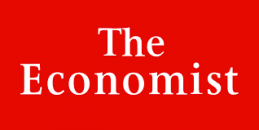 Excerpt From The Economist --"Who do you give the most helpful feedback to? Those like you? Those already in your inner circle?" asks Professor Susan Stehlik, from the NYU Stern School of Business. "Executives have the greatest challenges giving feedback to diversity candidates coming up the line. White males are good at talking to and advising other white males—but are afraid when it comes to giving candid feedback to women or people of colour."

Read More