NYU Stern gratefully acknowledges the generous support of alumni and corporate partners.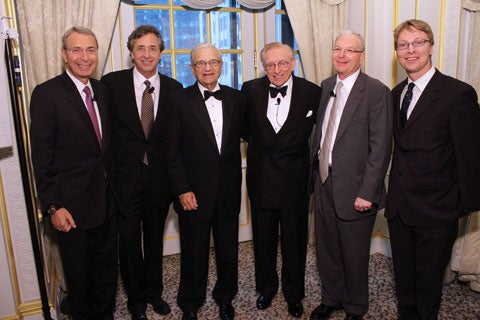 In the spring of 2012, NYU Stern launched the Center for Real Estate Finance Research (CREFR). Grounded in the rapidly rising demand for a better understanding of real estate and its impact on financial markets and the global economy, the Center, housed in Stern's top-ranked finance department, will further expand leading research on this crucial asset class. The Center intends to support research into critical aspects of the residential and commercial real estate and mortgage markets, the role of asset securitization, risk management and valuation, and public policy, taxation, and regulation. We intend to use our location in New York City, the financial capital of the world, and its great real estate market, to foster interaction with key players in government and industry. NYU's growing global platform including full campuses in Abu Dhabi and Shanghai will provide us a unique perspective on global markets.
Through events and publications, the Center will foster a forum for practitioners and academics to come together to discuss topics, assess data and dialogue research analysis to further the advancement of knowledge on real estate finance. The Center has an annual membership program that supports this important research and academic focus within finance.