Franck Ruimy Global Experience Fund to Support Expanded Global Real Estate Curriculum
—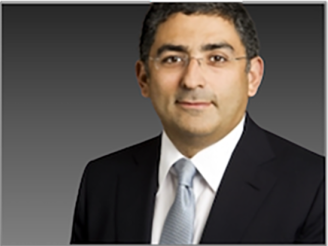 The Chao-Hon Chen Institute for Global Real Estate Finance at the NYU Stern School of Business today announced a $1.5 million gift from alumnus and Stern Executive Board member Franck Ruimy (MBA '02) to establish and endow the Franck Ruimy Global Experience Fund. The Fund will support new and expanded global immersion opportunities for Stern's MBA and undergraduate students and will provide financial support for eligible students participating in the Institute's global programs.

The Institute, in collaboration with Stern's Global Education team, will offer the school's inaugural real estate field intensive course in London, United Kingdom, this coming January. Students will meet with executives engaged in a wide range of real estate activities, including finance, investment, development, and property technology; participate in a case study competition; and, meet with Stern alumni based in London and working in industry.

The Institute's second field intensive will take students to Abu Dhabi and Dubai, United Arab Emirates, in May 2023. The Institute plans to offer a minimum of three intensives each year, spanning leading real estate markets across Africa, Asia, Europe, and South America.

"The increasing globalization of the real estate industry informs every aspect of our curriculum," said Professor Sam Chandan, Director of the Chen Institute. "With the support of the Franck Ruimy Global Experience Fund, our students will gain access to an even more innovative and diverse range of global opportunities in the years to come."

The announcement of the Franck Ruimy Global Experience Fund follows the establishment of the C. H. Chen Institute in September 2022, supported by a groundbreaking $20 million gift from alumnus and Stern Executive Board member Charles C.Y. Chen (MBA '91).   The largest-ever commitment for an Institute at Stern will enable the global expansion of Stern's position as a worldwide leader in research, immersive learning, and industry engagement in the fields of real estate and the built environment.