Renowned Industry Veteran and Governance Expert William Ferguson Joins Chen Institute as Inaugural Executive-in-Residence
—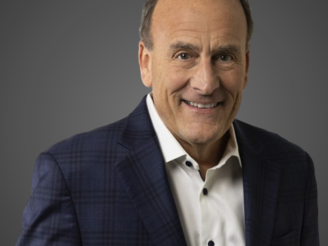 The C. H. Chen Institute for Global Real Estate Finance announced today that William J. Ferguson, Founder and Chairman of Ferguson Partners, has joined the Institute as its inaugural Executive-in-Residence. A member of the Institute's Board of Advisors, Ferguson will collaborate with faculty and the Institute's partners in industry in areas including corporate governance and board leadership, organizational change and transformation, and diversity, equity, and inclusion in the real estate industry.

Established in September 2022 and supported by the largest-ever gift to Stern for the creation of an institute, the Chen Institute is home to Stern's renowned MBA real estate program, as well as centers and initiatives addressing real estate finance; proptech and innovation; real estate data science and artificial intelligence; climate change, public health, and the built environment; and real estate in global and emerging markets. The Executive-in-Residence program brings senior leaders to NYU for deep engagement with students, faculty, and industry over several years.

"Bill's impact on the real estate industry, supporting the development of leadership teams across the executive suite and boardroom, has been profound. His long-standing commitment to enhancing corporate governance and to diversity and inclusion at all levels of the organization has been a model for other leaders," said Institute Director Sam Chandan.

"I am truly honored and excited to partner with the Chen Institute, to research relevant topics around governance and leadership, for the benefit of the students and the industry as a whole," said Ferguson.

As Chairman of his eponymous firm, and previously as CEO, Ferguson has overseen hundreds of CEO succession mandates and governance advisory/Director recruitment assignments. He holds a Bachelor's degree from Harvard University, where he was a member of Phi Beta Kappa, and an MBA from the Wharton School of the University of Pennsylvania.