Generational Workplace Tensions are Different for Men vs. Women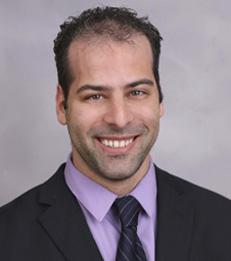 Longer lifespans and better physical fitness are leading to a number of social, economic, and political phenomena – for instance, the oldest generation of people in history who are still active in the workforce and credible presidential candidates who are well past 70. New research by NYU Stern Professor
Michael S. North
focuses on the generational tension over resources that inevitably arises when people are living longer, and the implications for a world that has not caught up to the fact of increasing longevity.
In "
Intersectional Escape: Older Women Elude Agentic Prescriptions More Than Older Men
," Professor North and co-writers Ashley E. Martin of Stanford University and Katherine W. Phillips of Columbia University found that in the competition for resource control, older women who are relatively aggressive and dominant are considered less threatening than older men who exhibit the same traits. The findings were teased out in a series of studies that tasked university participants with evaluating the resumes of hypothetical job candidates or deciding whether continuing education students of varying ages and self-described aggressive or passive personalities should be integrated into undergraduate classes.
When dominant men get to a certain age, they are expected to act as they perhaps did in prior centuries, stepping back and mentoring younger generations before giving up the reins completely. That implicit bias was borne out in the experiments, where aggressive older men were less tolerated than even aggressive young women. It's noteworthy, Professor North says, that as rates of retirement have decreased, age discrimination charges have risen steeply in recent years.
One encouraging note for advocates of gender equality: the finding that older women may elude the expectations of relative passivity that are normally applied to younger women and older men.  As the authors point out, this "suggests an encouraging 'it gets better' message."
As society works to create more inclusion for all age groups (not older or younger only), the study concludes, "it will be necessary to take into account the different factors affecting all groups (e.g., younger men and women; older men and women) to better organize systems and structures." They warn against pursuing holistic strategies in favor of more tailored approaches to accommodate members of different social groups, ages, races, and sexuality.
---