CEMEX: An Emerging Market Multinational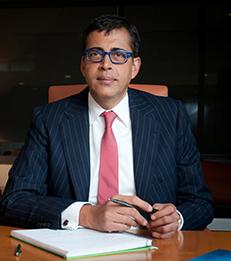 When a company moves from a national to a global role, success is not guaranteed.
When a company moves from a national to a global role, success is not guaranteed. Many companies expand into areas where they are unlikely to thrive, because they lack the capabilities needed in their new locales and because the parameters of their home country constrain them. One company from Mexico, however, offers lessons about how to grow in a coherent, effective way: the cement producer CEMEX.
CEMEX is the subject of a new roundtable story, "CEMEX's Strategic Mix," a discussion among several of its senior executives that was instigated by a Strategy& research project on coherent companies. Strategy& asked me to comment on the roundtable because of my ongoing study of the company. I first came to know CEMEX in 2000, when I wrote a Harvard Business School case study on it. I have continued to track the company and its progress ever since. I was originally drawn to CEMEX because, according to the academic literature, cement was the type of industry in which one shouldn't expect to see multinational companies. CEMEX, by far the most profitable of the multinationals in the cement industry, seemed like the ideal case to study to understand this anomaly.
CEMEX, unlike its top competitors, was also an early example of a multinational from an emerging market. Mexico, like many other developing economies, still hadn't generated much outbound foreign direct investment (FDI). And the bulk of its investment was concentrated in the United States — the destination for more than 80 percent of Mexican exports. But CEMEX bucked this pattern: By the 2000s, it derived more of its sales from its foreign operations than (the few) other Mexican multinationals, and it had also expanded into other Latin American countries and into Europe.
Read full article as published in
Strategy + Business
___
Pankaj Ghemawat is a Global Professor of Management and Strategy and Director of the Center for the Globalization of Education and Management.
---