India Is Far From a Sweet Spot in Global Connectedness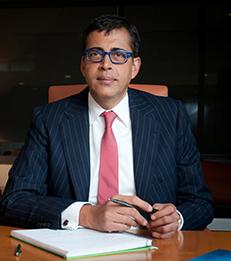 If we integrate India internally, building trust among cultural groups and cutting statelevel barriers to trade, then one India, united in its diversity, can surely thrive in global competition.
I can think of no better place to begin a Thinkers50 India reflection on the Idea of India than with the late C. K. Prahalad's comments about India to Thinkers50 co-founder Des Dearlove in 2009. He said that, "Growing up in India is an extraordinary preparation for management," and listed first among his reasons for that view,
"India is a very diverse culture, in terms of languages, religions and income levels—so you start adjusting and coping with diversity at a very personal level as a child."1 Other research backs up at least C.K.'s view about India's diversity: among 160 countries, India ranks 5th on cultural and 17th on ethnic "fractionalization."
The contrast between diversity, which most of us learned growing up to view as a strength, and fractionalization, which sounds rather nasty and comes up in research on civil conflicts among other topics, leads me to reflect on another curious and related contrast about India.
Read full article as published in
Business Insider India
___
Pankaj Ghemawat is a Global Professor of Management and Strategy and Director of the Center for the Globalization of Education and Management.
---