'High Flying Bird' Will Entertain You and Leave You Thinking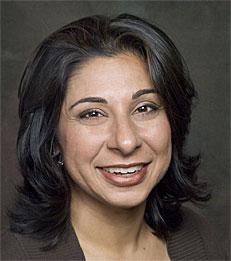 There are people working for - or wanting to work for - your company right now, waiting for your commitment to diversity and inclusion to bear its fruit.
This weekend, Netflix dropped a buzzy new movie called 
High Flying Bird
.  A cross between 
Jerry Maguire
, 
Ocean's 11
, and 
Nine to Five
, the film is about "when an NBA lockout sidelines his big rookie client [and] an agent hatches a bold plan to save their careers – and disrupt the league's power structure".  Directed by Steven Soderbergh (director of the 
Ocean's 11
 franchise, 
Erin Brockovich
, and 
Sex, Lies, and Videotape
), it is being described as a "slam dunk" as well as an "exhilarating … caper."  I, too, found the movie highly entertaining as it followed a rogue sports agent played by 
Moonlight
 star André Holland through his negotiations with star players, hardball lawyers, and quick-thinking assistants. He does the business equivalent of a fake crossover dribble, determined to win the game.  
However, beyond its entertainment value, 
High Flying Bird
 also leaves the viewer with much to think about after the credits have rolled. Its searing analysis of the business of sports focuses on a basketball storyline which extrapolates easily to other sports. Its soaring creativity clutches the viewer's attention like a loose ball, despite (or because of) being shot almost entirely on an iPhone in less than two weeks last March. Both the analysis and the filmmaking are rightfully receiving much attention from viewers and critics.
The movie's relevance extends beyond sports and film. As a business school professor, I found the storyline left me thinking about diversity and inclusion in new ways. Without giving anything away, the plot nudged me to consider a different "business case" for diversity than those we are used to hearing at inclusion summits and diversity trainings. In the usual narratives, the business case lies in "winning the war for talent", or "leveraging the best ideas", or "mirroring the market". The traditional pitch is that diversity and inclusion will help your business thrive.  Those are solid business cases (though I have long argued that the business case cannot and should not be the primary driver of diversity and inclusion initiatives).
 High Flying Bird
got me thinking about whether a more sleep-disrupting business case has been overlooked. What if the reality is that a lack of diversity and inclusion will not only make it tough for your business to thrive, but perhaps tough for it to survive? What if, in fact, the people whom you label as diverse and for whom your organization does not feel inclusive will soon become the greatest threat your business faces? 
Read the full
Forbes article
.
___
Dolly Chugh is an Associate Professor of Management and Organizations.
---