What to Do When You're the Only Woman in the Room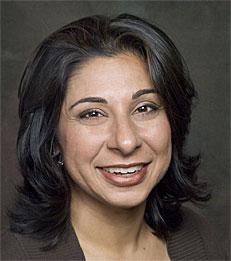 Being the "only" can leave you feeling as an outsider when you just want to be in. Learn how to view your status as a strength, not a stigma.
In my first job out of college, at an investment bank, I spent a year as the only woman — and only person of color — on a seven-person team. 
Being the only one had some benefits (I guess): I was usually noticed and remembered. I suspect that my ability to keep up — and even surpass the performance of my male peers — was at times unexpected,  and thus viewed positively by some in the firm. 
But it also meant there were few role models for me. It was harder for me to visualize being there long-term. I felt like an outlier.
Read the full
article in The New York Times
.
___
Dolly Chugh is an Associate Professor of Management and Organizations.
---