Opinion
How PwC's Tim Ryan Learned to Talk About Race (and How You Can, Too)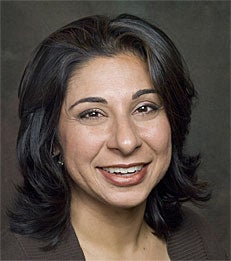 We assume that the learning never ends. We would benefit from the same assumptions when it comes to diversity and inclusion: rapidly changing world, constant learning.
On December 7, 2018, companies across the United States will engage in a "Day of Understanding." The specific activities of the day will vary from company to company, with the shared goal of striving for workplaces that are "trusting places for having complex, and sometimes difficult, conversations about diversity and inclusion." The companies are all part of CEO Action, a coalition of more than 500 CEOs led by Tim Ryan, chairman of PwC United States. Tim launched the coalition in 2017, focusing on CEOs because of their capacity to make change quickly. The work of CEO Action has focused on a number of actions to increase diversity and inclusion, many of which get at the complex "plumbing" of where unconscious and systemic bias can sit in an organization's pay, measurement, hiring and promotion practices. And yet, perhaps the most profound impact of the work is the example set by Tim himself.
Tim is a 53-year-old, white, male senior executive—not the prototypical champion of uncomfortable conversations about topics like race. Yet, over the past three years, Tim has made himself visible to others within and outside PwC as a brave—even when uncomfortable—learner. I have been observing Tim's work from afar for several years. Recently, I had the opportunity to meet him, then to hear him speak, and on November 21, 2018, to interview him for this article. Throughout, Tim's belief that he is a work-in-progress on issues of diversity and inclusion is palpable. He is learning how to think about, talk about and act on these issues. On issues of diversity and inclusion, I believe Tim has what psychologist Carol Dweck calls a growth mindset, a belief that he can always learn more and that mistakes are opportunities to get better (versus a fixed mindset, in which one believes their knowledge will not change with effort or coaching). His willingness to be a work-in-progress on issues of diversity and inclusion may be the most important outcome of his leadership of CEO Action.
A growth mindset unlocks learning, and for someone in a leadership role like Tim, it unlocks learning not only for himself but for others. Here are the three lessons I learned from Tim's growth mindset.
Read the full
Forbes article
.
___
Dolly Chugh is an Associate Professor of Management and Organizations.