Research Highlights
Mapping the FinTech Opportunity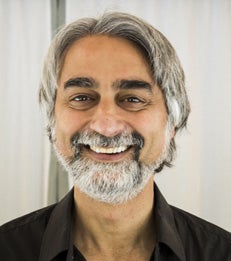 While such scenarios are clearly not viable today, in part due to regulatory constraints, one can foresee a state of the world in which such services are not only viable, but become the norm.
The FinTech arena is a hotbed of activity with many players focusing on various parts of the financial landscape across wholesale and retail banking. Like other areas of commerce, finance is seeing the emergence of FinTech platforms that serve specific needs ranging from payments, advice, investing, lending, and compliance that are currently performed inside large and complex financial institutions.
NYU Stern Professor
Vasant Dhar
offers a framework for understanding just how transformative this impending change or disruption could be. An intriguing question is whether the dominant platforms of the day offered by the Internet giants such as Google and Amazon will be more present in peoples' financial lives than traditional banks. Why not buy everything through them if regulators allow it?
In "
FinTech Platforms and Strategy
," Professor Dhar and co-author Roger M. Stein of Massachusetts Institute of Technology examine the potential trajectories and impacts of FinTech innovation on incumbent and new business models in the finance industry. The authors provide both a framework for understanding the value created through various types of platforms in financial services and an explanation of the possible strategies that innovators, incumbents, and the currently dominant Internet players can pursue to manage or exploit the disruption.
The authors' framework describes the essential components of successful digital platforms: openness of access, functionality embedded in an IT system, and domain-specific business processes. The degree to which a platform offers one or all these components, namely, its "completeness," is key to its value. Amazon, as an example, provides open channel access to anyone with a networked device through Internet connectivity; has the technology required for customers to search for, analyze and purchase products; and has embedded business processes for payments and fulfillment. It is an example of a "complete" platform that is difficult to displace.
Partial platforms lack one or two essential components, and while some business models don't demand anything more, often such gaps can present opportunities for the incumbent business or new market entries to provide the missing element and expand functionality and thus the market. Yahoo Finance and Google Finance, for instance, are missing a special business process component. Professor Dhar observes that this lack of completeness could be remedied by introducing capabilities to move these offerings toward providing investment advice, managing assets, or even acting as exchanges. Write the authors: "It is not difficult to imagine that many customers would be just as happy to purchase stocks and other investment instruments through Amazon as they are to purchase clothing and computers…. While such scenarios are clearly not viable today, in part due to regulatory constraints, one can foresee a state of the world in which such services are not only viable, but become the norm."