Opinion
The Reasons Markets Shouldn't Rush to Judge President Trump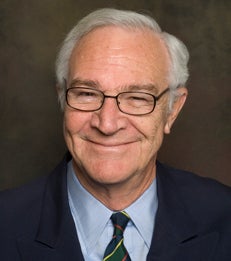 Democracies can produce unexpected leaders when electorates are afraid, unhappy or excited.
It's a bigger shock than Brexit. The polls had it totally wrong, with bookmakers giving odds of 83% for a Clinton victory a day before the election. A nationwide wave of unseen Republican support appeared unexpectedly and elected the most negatively regarded and controversial candidate to run for the office in modern times.
The result was not only surprising, it turned out to be worse than any of the so-called elite establishment types regarded as their nightmare scenario: Donald Trump not only becomes president, but Republicans retain their majorities in the House of Representatives and the Senate, giving the new administration legislative powers to pass all sorts of controversial measures promised during the campaign.
Markets will go haywire for a while because of the uncertainties. It is hard to guess where economic policies and outcomes might end up, but as often happens when jolts like this occur, markets overdo it. In fact, as unappealing as Trump may be to some, his actions could be beneficial to the economy and cause markets to give him another look.
First, Trump's domestic economic policies are not too different from those offered by Speaker of the House of Representatives Paul Ryan, whose "Better Way" conservative approach to tax reform and other economic measures are essentially reasonable in a Ronald Reagan sort of way. Such policies, like Reagan's in 1981, might very well provide the boost the economy needs following slow growth in the Obama years. Senate Democrats may try to force a 60% vote to pass these plans, but popular presidents can often find ways to get the few missing votes they need.
Read full article as published in
Financial News
.
___
Roy C. Smith is the Kenneth G. Langone Professor of Entrepreneurship and Finance and a professor of Management Practice.