From #MeToo to #WeDo: Our Shared Responsibility to Eradicate Sexual Harassment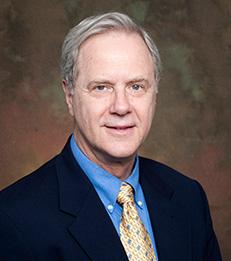 Everyone – from our elected officials to the C-suite to middle-management and entry-level employees – has a role to play to foster a zero-tolerance culture and effect real systemic change.
Growing at a seemingly exponential pace, the #MeToo movement has flooded social media feeds and news headlines around the world, leading to increased conversation and action to help ensure a safer workforce. Oprah Winfrey's powerful Golden Globes speech and the second annual Women's March activities drew further attention to the conversation and reminded us all that this problem is neither new nor confined to high-profile industries like Hollywood. We should take this moment to recognize that we are making significant strides to combat this crisis, but we still have a long way to go.
 
While the increasing prevalence of this important conversation is heartening and perhaps indicative of a cultural turning point, the momentum is concentrated in high-profile arenas that already attract significant public attention.
 
As more men and women in these industries courageously share their stories, it is important to remember the many victims of sexual harassment for whom the costs of speaking up – reputational damage, demotion, dismissal, among other concerns – still outweigh the decision to come forward.
 
In reality, with the absence of potential social media or traditional media exposure, individuals in lesser-known industries or organizations that are far from the public eye understandably grapple with the risks of going public, suffering under these staggering abuses of power.
 
With legal recourse and organizational procedures providing only partial remedies at best, it is time to implement broader structural and cultural changes within our workplaces to ensure the safety and comfort of all employees. We must remember and address that the cost of coming forward for many is too much to bear.
 
There is no one entity that can eradicate sexual harassment. Everyone – from our elected officials to the C-suite to middle-management and entry-level employees – has a role to play to foster a zero-tolerance culture and effect real systemic change.
 
We can do more. The crisis of workplace sexual harassment is not a new phenomenon, but its continued occurrence has shed light on an important correlated trend. In corporate America, women make up 45% of all employees in the S&P 500, but only 5% hold the position of CEO and 11% rank among the top earners. As Sallie Krawcheck, CEO of Ellevest, recently noted, there are no female CEOs of big Wall Street firms, where 90% of the traders and 86% of the financial advisors are men – leading to more of a "man-tocracy" than meritocracy.
 
First, we need to prioritize greater gender parity and power balance across leadership positions. Looking to the past and the future, while studying those who are great examples for all of us (Iceland, for instance), we can change this.
 
Governing bodies need to ban the use of monetary compensation to protect perpetrators of sexual harassment. By doing so, the C-suite can do more to preserve the firm's reputation and functioning while negating the power of nondisclosure agreements, which ultimately detract from efforts to eradicate such behavior and contribute to victims' deteriorated sense of self-worth. After all, this hush money ultimately leads to a demoralized workforce, performance issues, and failed employee retention.
 
Senior management should play a pivotal part in reshaping cultural norms and establishing codes of conduct within their organizations, taking a zero-tolerance stance to sexual harassment, ensuring fair and gender-blind performance appraisals, committing to equal pay for equal work, and elevating retention efforts for all top talent. In doing so, they can empower both men and women and increase the share of voice across gender identities, thereby shifting the balance of power that can lead to systemic sexual harassment within an organization.
 
Employees also have an opportunity and obligation to help protect one another. By facilitating more open communication through the creation of anonymous, "safe haven" groups, employees – regardless of rank – can serve as an allies for themselves and all those who have experienced harassment, providing them with the emotional support to share their stories, lending credence to their claims, and advocating for continued improvements throughout the organization.
 
The #MeToo movement has launched workplace sexual harassment back into the national conversation, and we – as legislators, managers, and individuals – must use this moment as an opportunity to implement measurable changes across organizations and ensure greater protections for all employees. Given the scope and depth of the problem, the solution requires everyone's full attention, commitment, and involvement. And not just on those whose stories make it to the media.

___
Zur Shapira is a Professor of Entrepreneurship and Management. 
---