These High School Students Are Shaping The Future Of Diversity, Equity And Inclusion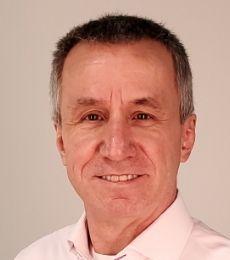 There is evidence that young people tend to be very open toward Diversity, Equity and Inclusion (DEI). For instance, according to a 2020 survey by employment website Monster, 83% of Gen Z job candidates say that a company's commitment to DEI is an important factor in choosing an employer. The appeal of DEI for young people is also evident in other contexts, such as preferences for consumer brands, where 76% of surveyed Gen Z individuals and 72% of Millennials indicated that they consider DEI to be an important topic in their brand choices, compared to only 46% of Boomers.
Expressing a preference and actually doing something do not always go hand-in-hand, so it is not unreasonable to take these indicators with a grain of salt. However, I have recently had the pleasure of meeting a number of young individuals who have undertaken activities that foster increased diversity, equity and inclusion for other young people who are preparing for their careers. Of these, three initiatives in particular have stood out.
Eileen Ye and Mahmoud Abdellatif are, respectively, President and Vice President of the Junior Economic Club of New York City, a student-run organization that aims to educate and motivate future leaders. Founded in 2020 during the pandemic as a way of teaching high school students to become the leaders of tomorrow, the Junior Economic Club of New York is a living demonstration of how DEI can be integrated into the very fiber of an organization without making a big deal about it: although their website doesn't have wordy commitments to DEI, their activities are designed to be inclusive and to represent diverse individuals and viewpoints, while committing to societal good. The diversity of their Board membership speaks louder than any DEI statement could. In Ye's own words, "It is amazing how, through a focus on diversity in creating our first leadership board, DEI has carried into every facet, from members to speakers and even webinar topics, and become a core value of our organization."
Read the full
Forbes article
.
___
Paolo Gaudiano is an Adjunct Associate Professor.
---