The Truth about Rosa Parks and Why it Matters to Your Diversity Initiative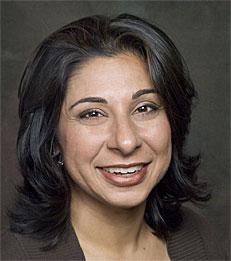 Is it possible that person who will not let it go may be more like Parks than the mythical "Rosa Parks" herself? By rolling our eyes or tuning out, might we be passing up the opportunity to support the kind of work that Parks exemplified?
Mind blown. It was like when I found out who Luke Skywalker's father was or the Wizard of Oz was. I felt the same way when I read The Rebellious Life of Mrs. Rosa Parks by award-winning historian Jeanne Theoharis. This rigorously and vigorously researched biography invites the reader to follow Parks' story as it really unfolded. In doing so, Theoharis also invites the reader to consider why this more fascinating true story is told far less often than the children's book version which most of us know (a topic she further explores in her latest book A More Beautiful and Terrible History and through a gold mine of teaching resources for educators). February 4 would have been Parks' 106th birthday. If you believe in what she did and why she did it, it is time you knew who she really was. It might blow your mind and it might make you look at diversity issues--and the people raising those issues--in your organization differently.
Everyone knows the story. Rosa Parks was an elderly black seamstress on her way home from work in 1955, who declined to give up her seat on a segregated bus in Montgomery, Alabama because her feet were tired. This spontaneous action sparked the Montgomery Bus Boycott and the civil rights movement, giving this usually docile woman an accidental place in history.
But that is not what happened. (To begin with, as someone north of 50, I take issue with 42-year-old Parks being described as elderly. Not the point, but just saying.) The truth about Parks is both heart-breaking and heartwarming. The truth about Parks has made me think differently about a number of people around me. With its OMG revelations on almost every page, The Rebellious Life of Mrs. Rosa Parks has led me to think about the diversity champions and inclusion initiatives in organizations differently. Here are three of many examples:
Read the full
Forbes article
.
___
Dolly Chugh is an Associate Professor of Management and Organizations.
---