Opinion
What's Juneteenth? A Guide To Celebrating America's Second Independence Day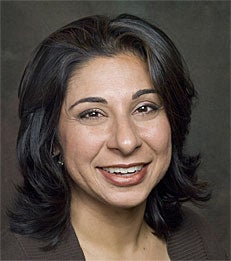 If we remember only July 4, we not only misremember the past, we misunderstand the present.
Today may feel like just another Tuesday, but it is actually a day of celebration for many. Just check your iPhone—Apple recently expanded the holidays noted on its U.S. calendar—you'll find that today is Juneteenth. For many, Juneteenth is a day of American patriotism, celebrated with barbecues and baseball games, parades and parties, rodeos and reunions, much like the Fourth of July. Confused? Read on to find out why some refer to Juneteenth as the Black Fourth of July or America's second Independence Day.
The key fact is that July 4, 1776, symbolizes the day when white Americans became free. Enslaved black Americans did not. Many of us, myself included, forget this on Independence Day. But, it wasn't until almost 100 years later that the Emancipation Proclamation eliminated slavery, and more than two years after that when the end of slavery was actually communicated to all who were enslaved. For that reason, Independence Day has always been a poorly and ironically named holiday. Abolitionist (and formerly enslaved American) Frederick Douglass made this point on Independence Day, 1852: "What, to the American slave, is your Fourth of July? I answer: a day that reveals to him, more than all other days in the year, the gross injustice and cruelty to which he is constant victim."
That is a pretty massive asterisk on a day we equate with liberty and freedom. Independence Day might be more accurately thought of as Independence Day*, where the asterisk signals a "certain terms and conditions may apply" caveat to the celebration of independence.
Read the full article as published by
Forbes
.
___
Dolly Chugh is an Associate Professor of Management and Organizations.