Opinion
Who Should See 'Crazy Rich Asians'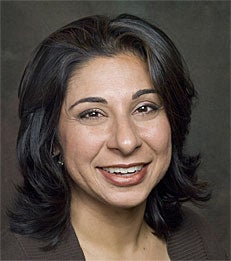 For those who love movies, Crazy Rich Asians is an opportunity to cast your vote for better and more creative movies in Hollywood.
Do your Facebook friends offer to buy you movie tickets? One of mine did. After seeing an early screening of the movie Crazy Rich Asians, business strategist Jodi Chao made her friends an offer. "If this movie genuinely (!) wasn't on your radar to catch while in theaters," she typed, "I want you to go see it before Labor Day and I'd like to cover your ticket. Capping this at the first 5 of you (because I'm not a Crazy Rich Asian … yet)." I asked Jodi why she wanted people to see the movie, opening August 15 and based on the bestselling book by Kevin Kwan. From that conversation, here is my take on who should see Crazy Rich Asians.
1. Asians
Jodi grew up in a California community in which anything seemed possible as she saw many people with Asian or immigrant backgrounds, similar to her own, doing a wide range of things, including serving as Mayor and on the City Council. "But the exception was the media and how we were portrayed there," she says. "If Asians are on screen at all, they are typically doing the karate or making the food in the kitchen or being the exotic immigrant or the smart kid in math." On screen, where anything really could be possible, the options seemed far more limited for people like her.
Jodi's intuitions align with the data. Research by Stacy Smith and colleagues at the University of Southern California reveals that 44 of the top 100 films in 2016 had zero speaking parts for Asian-American characters, a pattern which repeats for a variety of groups (e.g. female, gay, older). Smith calls this dearth and narrowness of parts an "epidemic of invisibility."
Read the full
Forbes article
.
___
Dolly Chugh is an Associate Professor of Management and Organizations.