Business and Policy Leader Events
Addressing Social Problems in a Polarized Time: As Government Steps Back, Where Can Business Step In?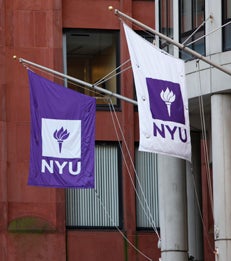 Date:
Thursday, May 2 2019
Location:
NYU Stern, New York, NY 10012
*By invitation only
On Thursday May 2, NYU Stern's
Business and Society Program
will host a conversation looking at the role businesses can play in addressing environmental threats, economic inequality and rising polarization and distrust.
Panelists will include:
Jonathan Haidt, Stern professor for Business and Society and author of The Coddling of the American Mind: How Good Intentions and Bad Ideas are Setting Up a Generation for Failure
Isabel Sawhill (BA '62, PhD '68) senior fellow at The Brookings Institution and author of The Forgotten Americans: An Economic Agenda for a Divided Nation
Tensie Whelan, Stern clinical professor for Business and Society and director of the NYU Stern Center for Sustainable Business
Moderator:
Peter Georgescu, chairman emeritus of Young & Rubicam and author of Capitalists, Arise!