Leading Minds in the Field of Economic Sociology Convene at NYU Stern for 2013 Workshop
NYU Stern's
Management and Organizations
Department hosted the inaugural Economic Sociology Workshop on Friday, October 25. This year's workshop explored the origins and evolution of economic sociology and the field's relationship to related disciplines. Panel discussions featured current research and perspectives from faculty members at NYU Stern as well as institutions such as Columbia, Cornell, Harvard, MIT, Princeton, UC Berkeley, University of Chicago and Yale.
Opening the forum, Professor
Batia Wiesenfeld
, chair of NYU Stern's Management and Organizations department, underscored the importance of cross-disciplinary research – an essential element for the work being done in the field of economic sociology. The workshop was organized by Professors
Jason Greenberg
and
Gino Cattani
of NYU Stern, and
Delia Baldassarri
and
Maurizio Catino
in NYU's Department of Sociology.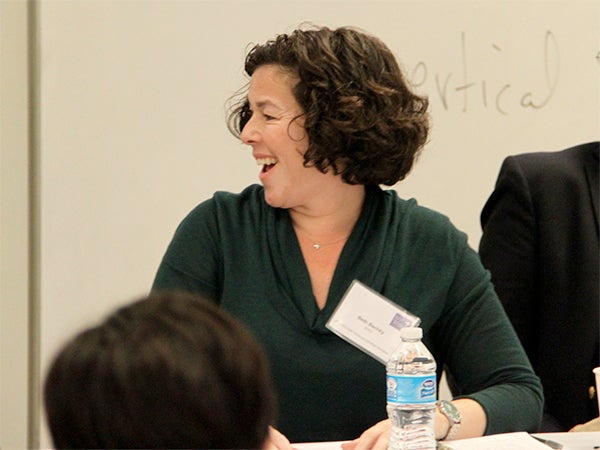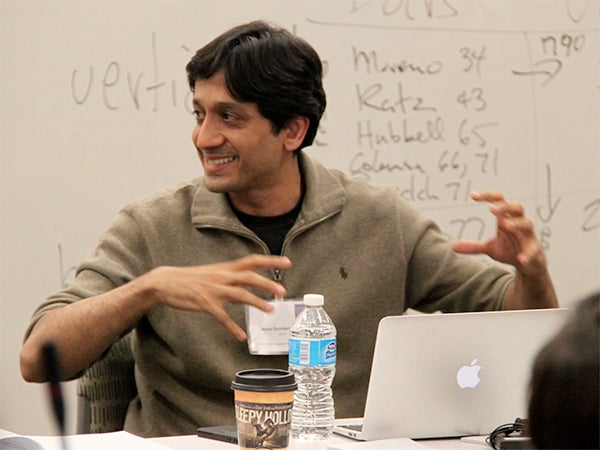 Pictured above: NYU Stern Professors Beth Bechky (top) and Arun Sundararajan
(bottom)
---