Who We Are
The
NYU Stern Leadership Development Program
partners with the
Global Spiritual Life at NYU
to introduce the benefits of Mindfulness in Business by developing workshops, speaker series, and promoting active mindful pratice. Global Spiritual Life at NYU is an open, authentic, and vibrant community at the forefront of international conversations on religion and spirituality in higher education. Our mission is to offer environments and tools for transformative multifaith and spiritual encounters at NYU and beyond.
The Mindfulness Project is a pioneering program within Global Spiritual life that unites faculty, staff and students at NYU who are interested in practicing meditation, exploring life's largest questions, and learning from multiple mindfulness traditions in order to deepen daily awareness and transform the world. The mission of the project is to cultivate the next generation of mindfulness leaders with the capacity and drive to bring mindfulness to all aspects of the human experience.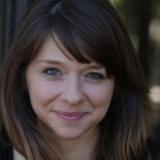 Yael Shy, Esq., is the
Director of Global Spiritual Life at NYU
.
She is also the founder and Director of the Mindfulness Project at NYU and the Of Many Institute for Multifaith Leadership. She has been practicing meditation for over twelve years, and served as the first Director of Development of the Brooklyn Zen Center, where she is currently the Co-Chair of the Membership Committee. She is a graduate of the Jewish Mindfulness Teacher Training Program through the Institute for Jewish Spirituality in 2009, and was a co­‐founder of the Jewish Meditation Center of Brooklyn in 2008. In 2010, she was named one of the "36 under 36" change‐makers transforming the Jewish world by the Jewish Week newspaper. Prior to joining the Center for Spiritual Life, Shy served for five years as the Director of Development and Education at the NYU Center on Violence and Recovery. She is an alumna of New York University's College of Arts and Science and Northeastern University School of Law.