Jessie Kaliski, MBA 2020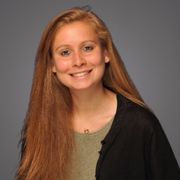 I found my inspiration my junior year in college. A professor related a story in which toilets were installed in a community, only to be refurbished into storehouses for agricultural equipment. The community completely neglected the original purpose of the toilet, and rather used the structure the toilet was in, and its convenient lock, for a more immediately valued need.

This story intrigued me and inspired me to research and write an undergraduate thesis on the past, present, and future of sanitation to examine the cultural subtleties of toilet adoption and usage. The insights from my thesis in turn propelled me to join a Cape Town based social enterprise that harnessed the power and ubiquity of basic cell phones and smartphones to monitor water and sanitation infrastructure in developing countries.

Currently, I'm in my second year in a three year dual degree program with Stern and the Wagner School of Public Service. Although I initially came back to grad school to develop strong business acumen, I've actually recognized another area I need to develop: leadership. Stern has provided me with countless opportunities to explore my personal mission statement and figure out how to transform my "challenges" and "weak points" into opportunities for growth, particularly through the Leadership Development and the Leadership Fellows programs in which I'll be participating this year .

The OCD team has helped me recognize the importance of figuring out where, how, and why I want to have impact, and with this in mind, has helped me determine the steps I need to take both personally and professionally to obtain my "dream job" (and lifestyle).

Ross Memole, MBA 2019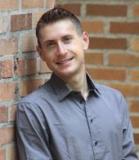 From volunteering with an education non-profit to leading diversity and inclusion initiatives in the workplace, people + impact have been my biggest personal professional inspirations. After completing my BA in Economics from the University of California Davis, I pursued a career in technology, where the products were as dynamic and rapidly changing as the diverse and brilliant group of individuals that built them. After working in various roles at AOL, Twitter and Google, I saw firsthand just how much technology was changing the way we live our lives.

Given the profound impact technology has and will continue to have on our society, I knew that an MBA would give me the toolkit I needed to help shape the vision of how these innovations could change our future for the better. Enrolling in NYU Stern's one year focused Technology MBA program was truly the best fit for me to not only develop my technical and business acumen but also better position myself as a future leader within the intersection of business and technology.

The Office of Career Development (OCD) and the broader Stern community have been instrumental in preparing me to achieve these goals. From mock interviews to Alumni coffee chats to individual career counseling, I was able to quickly hit the ground running for Fall recruitment a mere 6 months after beginning my MBA journey. The well structured and easy to use tools for recruitment coupled with the personalized career coaching and dedicated Alumni base have helped me successfully prioritize the opportunities that best fit my career aspirations.

I look forward to being an active member of the Stern Alumni community after graduation in May 2019 and hope that I can give back even a fraction of what this amazing institution has given me.

Shamit Munjal, MBA 2019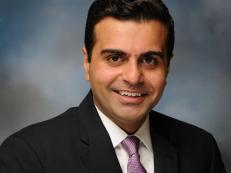 A native of Mumbai, India, I emigrated to the U.S. in 2008 to pursue my undergraduate degree at Georgia Institute of Technology. After earning my B.S. in Chemical and Biomolecular Engineering, I moved up the coast to Boston to work at Deloitte. I spent five years there within the Healthcare Advisory practice. I spent my time traveling the country and advising clients on operational and post-merger improvements. While doing this, I realized that I was more interested in the financial transactions that drove the work that I was doing, which led me to decide to pursue my MBA with the goal of a career in Investment Banking. My decision to come to Stern was an easy one - no other school boasts such a world-renowned faculty, a rigorous finance curriculum, and a vast network of alumni across Wall Street--not to mention its ideal location in the heart of the world's financial capital.

During my first year, the Investment Banking recruiting process proved to be daunting, with countless corporate presentations, Lunch and Learns, and networking events added to an already challenging MBA curriculum. The guiding force behind my success was the Office of Career Development (OCD). The programming through OCD was tailored to my job search, including events such as Pitch Practice, Mock Interviews, Resume Reviews and even several events designed specifically for International Students. In addition, the OCD team was an ever-present pillar of strength, helping me navigate tough decisions and conversations with bankers. This year, I am serving as a Graduate Fellow in OCD, where I hope to give back by helping the new class with their recruiting process.

Thanks to Stern and the team at OCD, I will be joining the Mergers and Acquisitions group at J.P. Morgan upon graduation where I will continue to build upon the skills I have gained at Stern and serve as an ambassador for our school.

Maya Joyce, MBA 2019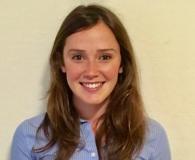 After graduating from the George Washington University in 2012, I spent two years in economic consulting. I started off in D.C. but living in San Francisco was always a dream, so after a year I transferred out to the Bay Area. I quickly found the allure of tech hard to resist, so I took a risk and left my very well-organized consulting firm for a role in analytics at a bootstrap startup. I loved it. I later transitioned to a larger firm, Zenefits, where I spent two years working in operations and then product management. Having bounced between industries and functions, I was able to see business from many angles. However, I wanted to fill in the missing pieces, so I applied to business school.

As a native Brooklynite, I was thrilled to attend Stern and come back to New York. I immediately joined the Stern Technology Association (STA). I had access to amazing resources and the opportunity to help develop a newer club at the school. As an Assistant Vice President for the STA Tech Week committee, I worked closely with the Office of Career Development (OCD) to source panelists for our week-long programming. Their dedication to our club made the event a huge success.

With the help of OCD mock interviews, resume reviews, and lots of interview prep with my classmates, I successfully recruited to Facebook (where I had previously been rejected, twice). I spent the summer as a Client Solutions Manager helping tech firms grow their business on the platform. I absolutely loved my experience and am excited to return full-time. As I navigate my last year, I am focused on giving back to the community. I am working with OCD as a career mentor in the tech industry. I am also co-VP of Knowledge Management in STA where each week we present deep dives into recruiting and life in the tech world. I am so grateful to OCD and Stern as a whole for the opportunities and resources they have given me.

Anthony Russ, MBA 2019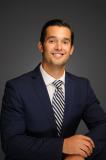 Whether it be a classic math problem or a complex interpersonal disagreement, I've always endeavored to understand why problems exist and, more importantly, how to most efficiently and effectively solve them. This, coupled with my athletic experiences, led me to study Psychology at Harvard University with the intent of pursuing a career in sports psychology. Unfortunately, I discovered that the long-term career stability was less than I had hoped for, so I turned my sights to the business world. After graduating, I joined a leading construction management firm in the Boston area as a pseudo-internal strategist where I identified solutions to the firm's most pressing problems. I found myself at a crossroads in the winter of 2016 and asked myself two major questions: could I work in this industry for the next 40 years and did I feel like I had the knowledge to advance my career? The answer to both of those for me was 'No', so my journey to business school began.

I came to Stern with the goal of building an academic foundation of business knowledge and pivoting to a career in management consulting. To date, I've found the course load at Stern both intellectually challenging and practical. The support present at Stern to help me find an internship, and full-time role, in the consulting field has been more than I imagined. From resume reviews to pitch sessions, mock networking chats to mock interviews, the Office of Career Development (OCD) has worked hand-in-hand with the professional clubs and MBA2s to ensure that I and my classmates were prepared for success.

I can confidently say that without the support system of the Stern community, spearheaded by the team in OCD, I would not have been able to successfully navigate the recruiting process and pivot to a career in consulting. This past summer I interned in Ernst & Young's OTS practice, which advises clients on how to successfully navigate the post-deal M&A process. After a successful summer, OCD was an invaluable resource as I navigated the path to accepting my full-time role.

As I've tried to convey, my time at Stern would not have been the success I feel it has been without the help of my classmates, Stern alumni, and OCD. With that in mind, I have tried to help the current MBA1s navigate their own recruiting journey by serving as a Career Mentor, LAUNCH Captain, and active member of the Management Consulting Association (MCA).

Robert Francis, MBA 2019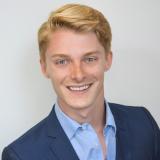 Since I began stealing my parents' camcorder to make home movies as a child, I have loved storytelling. In high school, I found a great way to tell stories through musical theater, and have since been involved in more than 30 productions. After earning my undergraduate degree at Duke University, I pursued a career in strategy in the medical malpractice insurance industry. After four years of working in insurance and doing theater part-time, I enrolled at NYU Stern to marry my business skills with my passion for entertainment by working in a strategic role in the entertainment industry.

Stern has provided endless opportunities to help me pursue my specific career goals. The Office of Career Development (OCD) worked with me to create a non-traditional recruiting strategy, including connecting with alumni in the entertainment industry and visiting various companies with the Entertainment, Media, and Sports Association. Stern has also provided excellent opportunities to enhance my knowledge of the entertainment industry through the Entertainment, Media, and Technology specialization. And finally, I have been able to share my love of storytelling with my classmates through my involvement in Stern Follies, a club that produces an annual, student-written musical parody of the business school experience.

With the knowledge gained from my classes and the strategy developed with OCD, this summer I secured my top-choice internship at Disney Theatrical Group, the live-entertainment branch of Disney, where I worked for the Strategy and Business Development team. Now in my second year I am continuing my education while serving as the President of Stern Follies. I am also grateful to be working with OCD as a Career Mentor, helping new students develop their own recruiting strategies for the entertainment and media industry.

Camille Harris, MBA 2019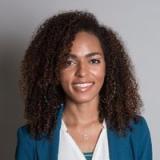 I've always been someone who struggled with balancing my love of art and fashion with my aptitude for mathematics and analytics. After receiving a B.S. in Business Administration from the University of South Carolina, I ultimately began working as a Software Consultant in Atlanta. While I enjoyed the team I worked with, I wasn't passionate about my work. I knew that I needed to pivot my career and transition into an industry that I could connect with. After an extensive search, I discovered the one-of-a-kind Fashion & Luxury MBA Program at NYU Stern.

Stern has provided me with ample opportunities to gain exposure to the fashion and luxury industries through immersion experiences such as treks to the offices of major luxury brands. Additionally, experiential learning through programs like Stern Solutions allows students to consult with real companies on actual issues. The Luxury and Retail Club has also served as a valuable resource for gaining insight into the industry and learning about the recruiting experiences of those who have successfully navigated this career path.

Throughout this accelerated one year program, the Office of Career Development (OCD) has been essential in preparing me for the whirlwind of recruiting in a fraction of the normal time. I've been able to attend countless corporate presentations to network with employees at my target companies. The career coaches are always ready and willing to review resume edits, suggest Stern alumni and students to connect with, and provide career direction for an overwhelmed career switcher. I've taken advantage of all of the online resources at my disposal for company research, interview preparation and recruiting tips, as well as the in-office opportunities to establish connections with industry professionals via coffee chats. Whether it's practicing pitches and interviews or learning how to present myself of LinkedIn, OCD has always been there for support through every step of the process.

Ed Gildea, MBA 2019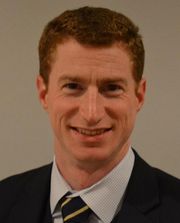 Prior to NYU Stern I worked in investment banking, corporate strategy, and the military. I began to realize my passion for leadership through interactions with several of my mentors at the investment bank who had previously served as military officers. After working with one of my dad's West Point classmates in my corporate strategy roles at a defense contractor, I made the decision to pursue a military career to develop the leadership skills demonstrated by my mentors and colleagues with military backgrounds. After exploring the different services, I applied and was accepted into the Marines where I served as an infantry officer. I enjoyed my time in the military and wanted to apply the leadership skills I had developed to the corporate world. I worked for a year at a government consulting firm where I had the opportunity to brush up on my finance and accounting background. However, I quickly realized I needed to expand my skill set and applied to Stern to bolster my general business acumen.

Upon arriving at Stern, the Office of Career Development (OCD) worked with me to ensure I would be successful in recruiting. From resume reviews and mock interviews to coffee chats and corporate presentations, the OCD team supported me in my recruiting process, which I initially thought would lead to a role in management consulting. After meeting with members of the Restaurant Brands International (RBI) team, I found the firm's culture and leadership opportunities a great fit and worked this past summer as a member of the global operations team at RBI's Tim Hortons brand in Toronto. I am excited to return to RBI next year and leverage my prior work experience and the skills I acquired at Stern to drive value.

This year I am looking forward to assisting MBA1s as they navigate their recruiting processes and provide the same support that I received last year. Within the Military Veterans Club, I am serving as vice president of careers, helping veterans prepare for careers in management consulting.

Sarah Rubin, MBA 2018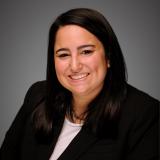 Whether watching Saturday Night Live clips on YouTube or visiting Walt Disney World for family celebrations, entertainment and media has always been my passion. These worlds create a platform for society to discuss issues by learning from storytelling and the human experience. Walt Disney once said, "All our dreams can come true, if we have the courage to pursue them." After three years of working in the retail industry, I enrolled at NYU Stern to switch my career path to the entertainment and media industry.

Stern has truly been the perfect place for me to pursue my goals. The Office of Career Development helped me create a non-traditional recruiting strategy, including connecting with alumni in the media industry and visiting various companies with the Entertainment, Media, and Sports Association. I attended knowledge management sessions hosted by second year students who had experience in television, film, music, and sports to learn about industry trends. Over winter break, I traveled to California on the Entertainment and Media Los Angeles Trek and was given unprecedented access to elite firms in the entertainment space and an opportunity to network with alumni on the west coast.

After many coffee chats, interviews, and meetings with the Office of Career Development, I was offered an internship at Hulu on the Distribution/Strategic Partnerships team. In my second year at Stern, I am serving as the Executive Vice President for our Student Government, acting as a key voice for the student body by partnering with administrators and overseeing 800 students. I am also grateful to be a Career Mentor to help new students craft out their recruiting strategies for the entertainment and media industry.


Stan Grayson, MBA 2018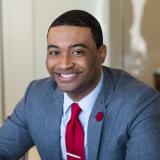 Before Stern, I had career pit stops in three different industries: Finance, Entrepreneurship and Healthcare. After graduating from Wesleyan University, I started my career in finance at Barclay's Capital, eventually transitioning to a smaller bank, the Cowen Group. From there I transitioned to an entrepreneurial endeavor with Domino's Pizza, in which I owned and managed stores in the greater Baltimore area. After divesting from that opportunity, I spent the last 3 years before Stern in the healthcare investment arena, advising hedge funds and private equity firms on their healthcare transactions. I came to Stern wanting to leverage my unique set of industry and functional experiences in my post-graduate career and with that in mind, I decided to pursue management consulting.

A constant presence in OCD, I utilized every formal resource: mock interviews, Alumni Casing Day, career counseling, etc. coupled with informal conversations and decompression sessions with everyone in the office throughout my MBA1 recruiting cycle. While I didn't get the internship I originally set out for, OCD helped me weigh my options and I ultimately ended up at Facebook for the summer.

When I returned in the fall, I was exhausted at the prospect of re-recruiting for consulting, but OCD connected me with alumni that had successfully done so, and re-invigorated me to continue on my initial path. The Office of Career Development helped me navigate the recruiting process successfully my second time around and I landed a full-time role at Bain & Company. The OCD team was an amazing resource for me as I sought employment and as I transition into a new phase in my career, I will "pay it forward" by volunteering my time as an alum and becoming a resource to them.


Cristina Brennan, MBA 2018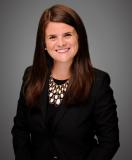 Prior to coming to Stern, I worked for six years in advertising in New York City, focusing primarily on healthcare. While I enjoyed my work, I realized I wanted to drive a larger impact on the brands I was working on. Through my clients, I was exposed to the role of brand management and felt that it would be a transition that would allow me to continue to work in marketing, but expose me to everything that impacts a brand, as well as empower me to drive growth and make decisions. I decided to apply to business school to transition to brand management and expand my business education, specifically to strengthen my analytical skills.

Once at Stern, the Office of Career Development (OCD) helped with narrowing the scope of consumer packaged goods companies and targeting the companies that best represented my interests and what I was looking for. They also helped me craft my resume, and go through mock interviews to best prepare me. MBA internship interviews are very different from the agency industry and OCD helped me tremendously in how to position myself and my strengths.

This past summer, I interned at Colgate-Palmolive in brand management. It was a fulfilling 10-week internship that ultimately led to a full-time offer. There is an active Stern alumni network within the company - all of which made me feel welcome and helped me throughout the summer. My Stern classes helped prepare me for a successful internship and continue to prepare me for my full-time role. I look forward to being an active alum and helping future Stern students, as many have done for me.


Sheri Holt, MBA 2018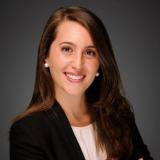 People are my passion and I endeavored to understand their needs and how to meet them well before I joined the NYU Stern community. After completing my B.A. in Psychology from Georgetown University, I pursued a career in hospitality, working as a General Manager for a local restaurant group in Washington, D.C. There, I was able to focus on creating curated guest experiences and listening and responding to wants.

I enrolled at NYU Stern to bolster my business acumen and to hone in on the study of leadership and organizations; yet, NYU Stern has given me so much more. Leveraging the brilliant and distinctive student body, I co-founded and co-host Stern's first student podcast, Stern Chats. The podcast surpassed 10,000 unique downloads within six months of premiering and has listeners in over 30 countries. I look forward to the production integrating even further into the community, carried on by future Sternies.

The Office of Career Development (OCD) has also been instrumental, not only in supporting Stern Chats, but also helping me find and align my future career goals. The structured and methodical tools for recruitment, coupled with countless hours of coaching, aided in my search for a role in Human Resources. I am thrilled to be joining CitiGroup in their HR Leadership Development Program, after finishing a rewarding summer with the firm. This role is the natural next step in my pursuit of serving fellow coworkers, peers and clients.

As a board member of Stern Women in Business and an officer in Student Government, I aim to "pay it forward," working with MBA1s as they navigate this astounding experience. I am grateful to NYU Stern for providing the resources necessary for my relaunch into the workforce, as well as building a community of close friends from which I draw enormous energy and inspiration.


Chris Larsen, MBA 2018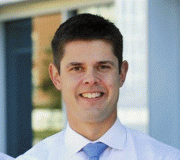 After serving in the US Army as an Infantry officer for eight years, my plan was to transition directly into a business career that would be as challenging and fulfilling. After three years in the oil and gas industry, working on upstream and midstream infrastructure projects, I recognized that I wanted a broader business experience across different functions and industries. Primarily for this reason, I started down the path towards becoming a management consultant. During this process I found Stern, and on my second application attempt, was accepted into the full-time program.

From the beginning of the program, which for me started the summer of 2016, it was evident that the administration and staff were both dedicated and passionate about making sure I was well positioned for success in my studies, student leadership positions, and recruiting. From structured workshops on how to effectively deliver your elevator pitch, to in depth one-on-one discussions about the correct way to navigate the consulting recruiting process, I always felt that my career and academic pursuits were a top priority to the Office of Career Development (OCD).

With the industry and relationship management knowledge of OCD, as well as the help from my fellow classmates and the MBA class above me, I was successful in navigating the consulting recruiting process and interned at McKinsey & Company in their Operations practice. Upon returning from my summer internship, OCD once again facilitated the offer navigation process, and helped me talk through the short and long-term implications of my career decision.

With all the support I received during my recruiting journey I felt great giving back to the Stern community in a greater capacity my second year. As a co-president of the Management Consulting Club (MCA) and an active member of the Military Veterans Club, I hope to continue to facilitate the process for others while building strong bonds with my classmates.


Farah Karim, MBA 2018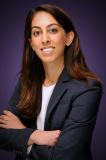 Prior to business school, I spent 5 years working in consulting focused on financial services clients. I was able to hone my project management skills, manage different stakeholders and work with global teams. While I learned a lot in consulting, a lot of what I was doing was operational in nature, and I realized there was something missing in my work. I wanted to understand how businesses make decisions and improve their businesses. I also wanted to work with a tangible product, and within an industry I was passionate about. That is why I came to NYU Stern.

I am thankful that Stern's Office of Career Development gave me the tools to succeed in non-traditional recruiting. While most students pursuing consulting, banking or brand management have company presentations and set events on campus, non-traditional recruiting requires more networking and a lot of moral support. The Office of Career Development introduced me to alumni pursuing careers in retail who had a similar background to me in the fall. I also attended knowledge management sessions, breakfasts and networking sessions in the spring semester through the Office of Career Development focused on Luxury & Retail. I also attended office hours whenever I had the chance to make sure I was on the right track.

After many coffee chats and interviews, I landed my internship at Fresh, which is part of LVMH. At Fresh, I helped create a customer experience strategy to retain existing customers, re-engage relapsed customers and attract new customers. I achieved the goals I had set at the beginning of the year, and I also had the opportunity to work with a Stern MBA, who made my experience this summer even more valuable.