Faculty News & Research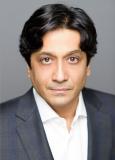 Professor Arun Sundararajan's book, "The Sharing Economy", has won an Axiom Business Book Award for 2017. The Axiom Business Book Awards are intended to bring increased recognition to exemplary business books and their creators, with the understanding that business people are an information-hungry segment of the population, eager to learn about great new books that will inspire them and help them improve their careers and businesses.

 
---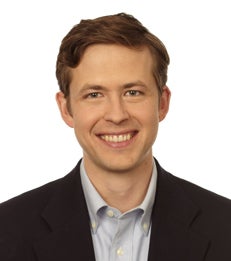 Professor John Horton's work is featured in a New York Times article: Higher Minimum Wage May have Losers. The New York Times featured his paper "Price Floors and Employer Preferences: Evidence From a Minimum Wage Experiment". Professor Horton's other research focuses on the intersection of labor economics, market design and information systems. He is particularly interested in improving the efficiency and equity of matching markets. 


 
---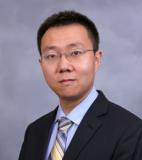 Professor Xi Chen is recognized as one of Forbes 30 under 30 in Science (2017) after a highly competitive selection process with only 4% "acceptance" rate. Xi Chen studies machine learning, high-dimensional statistics and operations research. These lead to new learning methods and approaches for big data analysis, with applications for business, medicine, and more.


 
---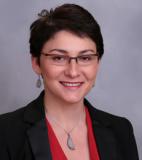 Professor Natalia Levina won the AIS Senior Scholar Best Paper award at the 2016 International Conference on Information Systems in Dublin for her paper "Speaking as one, but not speaking up: Dealing with new moral taint in an occupational online community" Natalia has solidified the Stern/IS tradition of winning this award as Professor Anindya Ghose received the award in 2015.

"This paper builds a process theory of how participants in an online community deal with a new identity threat. Based upon the in-depth, interpretive case study of an online community of retail bankers, it develops a grounded theory that reveals that participants in an online community deal with new taint by protecting their occupation's identity but not by attempting to repair its external image."
---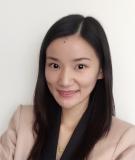 Ph.D Candidate, Yuqian Xu's co-authored Paper Receives the "Best Student Paper Award" at the WHITE Conference: "The Effect of Online Reviews on Physician Demand: A Structural Model of Patient Choice". Co-Authored with Professors Mor Armony & Anindya Ghose.
"Social media platforms for healthcare services are changing how patients choose doctors. The digitization of healthcare reviews has enabled patients to thoroughly evaluate doctors before booking an appointment, and has increased the transparency of the relationship between patients and doctors. In this paper, we wish to derive the impact of online information on patient choice of outpatient care doctors. We are especially interested in how operational factors influence demand."
 
---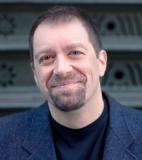 At the 2016 INFORMS Annual Meeting, Professor Foster Provost received the 2015 Best ISR Paper Award for his co-authored paper, "Finding Mobile Consumers with a Privacy-Friendly Geo-Similarity Network," published in Information Systems Research (ISR).
Short Abstract: This paper focuses on finding the same and similar users based on location-visitation data in a mobile environment. We propose a new design that uses consumer-location data from mobile devices (smartphones, smart pads, laptops, etc.) to build a "geosimilarity network" among users. The geosimilarity network (GSN) could be used for a variety of analytics-driven applications, such as targeting advertisements to the same user on different devices or to users with similar tastes, and to improve online interactions by selecting users with similar tastes. 
 
---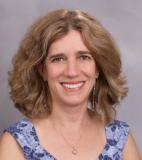 Professor Mor Armony discusses the return of some call center jobs to the United States on Marketplace:
"Very quietly, companies have been returning call center jobs to the U.S. from where they were outsourced to, whether it was India, the Philippines," or elsewhere, said Mor Armony, an associate professor at New York University's Stern School of Business. Because all the outsourcing we saw in years past often looked bad for companies that were perceived as cutting costs at the expense of American workers. "There's been a big backlash-- not only politically," said Armony. "But also from a business perspective… there's a basic trade-off between quality and costs."
 
---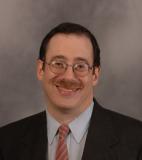 Professor Jeff Simonoff's co-authored article "Survival of Broadway shows: An empirical investigation of recent trends" was published in the Communications in Statistics: Case Studies, Data Analysis and Applications 
Short Abstract: Using data on Broadway performances during the recent decade, we investigate the factors relating to the survival of Broadway shows. We assess the special structure of the Broadway season and build our analysis to accommodate this structure. Three modeling approaches are employed: logistic regression, proportional hazards regression, and (log-)linear regression for censored data. All three approaches reveal persistent positive effects of attendance, awards, and nominations on survival of Broadway shows. Featured on: CNN, Variety, BroadwayWorld.com, Backstage.