Opinion
May's Brexit Deal Is a Betrayal of Britain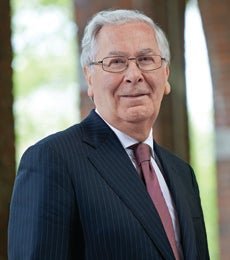 There are arguments for remaining in the EU and arguments for leaving. But there is no case whatever for giving up the benefits of remaining without obtaining the benefits of leaving.
When Tony Blair and Boris Johnson unite in their condemnation of the "deal" under which Theresa May proposes that the U.K. should leave the EU, you know something has gone badly wrong. The withdrawal agreementis less a carefully crafted diplomatic compromise and more the result of incompetence of a high order. I have friends who are passionate Remainers and others who are passionate Leavers. None of them believe this deal makes any sense. It is time to think again, and the first step is to reject a deal that is the worst of all worlds.
There have been three episodes in modern history when the British political class let down the rest of the country: in the 1930s, with appeasement; in the 1970s, when the British economy was the "sick man" of Europe and the government saw its role as managing decline; and now, in the turmoil that has followed the Brexit referendum. In all three cases, the conventional wisdom of the day was wrong.
In the first two instances, it took a revolution: in 1940, the dismissal of the prime minister and his replacement by someone better suited to the role of wartime leader; in the 1970s, a political and intellectual upheaval, and a radical new government capable of changing course. Both times, the country escaped ruin by the skin of its teeth. Today's challenge is of a similar order.
Read the full
Bloomberg article
.
___
Lord Mervyn King is the Alan Greenspan Professor of Economics and a professor of Economics and Law, a joint appointment with New York University School of Law.