Opinion
How To Pay For Europe's Border Control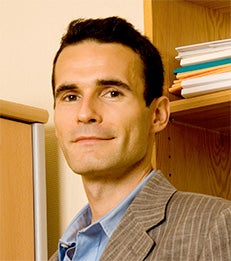 By Jacob Kirkegaard & Thomas Philippon
One should never let a serious crisis go to waste. Migration is a long-term problem that requires a long-term common response.
By Jacob Kirkegaard & Thomas Philippon
In the wake of the Paris attacks, Europe faces a twin crisis. It must confront terrorism and it has yet to come up with a common strategy to its immigration crisis, a fact that has encouraged the resurgence of xenophobic parties across Europe. With a tide of up to 1.5 million refugees this year, things may be about to get worse. The free mobility of people is a core value of Europe, but it will get lost if Europe cannot secure its external borders.
The costs of securing external borders, now an even greater priority, and integrating those migrants and refugees who are accepted, will far exceed what current budgets anticipate. Europe could spend 20 billion euros ($21.36 billion) annually to secure its borders, and between 10,000 euros and 20,000 euros per head to integrate newly arrived migrants. The EU annual budget is 140 billion euros, of which only 143 million is available for external Frontex border control,compared to $32 billion spent annually by the United States on the same tasks. Appropriating even a fraction of this amount from the existing EU budget would be an almost impossible task. Timely action requires finding other funding sources.
Ironically, the solution to Europe's immigration crisis is of the kind that Europe could not reach during the euro crisis: the issuing of security and mobility bonds (SMBs). These bonds offer the kind of financial engineering, macroeconomic policy and political economy Europe needs to mobilize collective resources and fund its immigration policy while preserving open internal borders.
Read the full article as published in
Bloomberg View
.
___
Thomas Philippon is a Professor of Finance.