When push comes to shove, how quickly will you give up your data for convenience?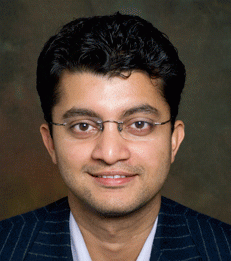 By sharing their data, customers make it much easier for businesses to curate relevant offers for them, which in the long term makes the whole advertising process less annoying and overwhelming for the user and more successful for the advertiser.
People are full of contradictions, going through life saying one thing and then doing another. For example, people think they care a lot about data privacy, but they are often willing to use their data as currency.
We may have a gut-instinct to protect our privacy, but we are increasingly are also willing to trade that data for either convenience or money. As a professor of IT, business analytics, and marketing at New York University's Stern School of Business, I have collaborated with telecom providers, advertisers, and mobile-app developers to design massive real-world field experiments to understand just how quickly consumers are willing to give up their real-time location data to get personalized discounts.
For example, in one study conducted across 372 cities and towns in Germany, we involved the collaboration of 3,544 retailers, stores, and merchants. Firms uploaded coupons onto a mobile app, and by enabling their GPS feature and sharing their real-time location information, consumers were able to receive these deals. Consumer engagement rate of these location-based coupons exceeded that of other, more traditional mobile ads by a magnitude of three to 10 times.
Read the full article as published in
Quartz
. 
___
Anindya Ghose is a Professor of Information, Operations and Management Sciences, Professor of Marketing, NEC Faculty Fellow, Stern Faculty Scholar and Director of the Masters of Science in Business Analytics.
---