Opinion
The tech industry is taking too gloomy a view of the Trump presidency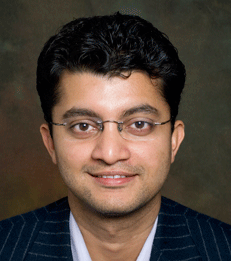 ... Trump is signaling the importance of engaging with pro-tech industry leaders — and aligning himself with two prominent CEOs representing two major companies driving technology innovation.
The invitation extended to our nation's most influential technology leaders from President-elect Donald Trump and son-in-law Jared Kushner to attend a roundtable meeting on Dec. 14 sends a clear message: The Trump administration is not going to be unequivocally detrimental for the tech industry.
In fact, the industry has been overestimating concerns of what the new administration will do. With Jared Kushner — the "chief architect" of the Trump win — as Silicon Valley's best ally at the table, there is a much brighter outlook for the tech industry than the majority see.
Even the biggest Trump supporter can't deny that Trump did direct some of his most vicious campaign attacks at a few of America's tech giants. Their stocks reacted accordingly, showing steep declines in the immediate aftermath of the election. But is also critical for all of us to remember where these attacks came from.
Read the full article as published in
MarketWatch
.
___
Anindya Ghose is the Daniel P. Paduano Fellow, NEC Faculty Fellow, Associate Professor of Information, Operations and Management Sciences and Director of the Center for Business Analytics.