Press Releases
NYU Stern Experts Available to Comment on Black Friday, Cyber Monday, and Holiday Shopping and Retail Trends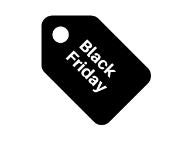 NYU Stern Marketing faculty are available to offer perspectives on this season's holiday trends. In addition to commentary on Black Friday, Small Business Saturday and Cyber Monday, the following professors can speak to what we will see this year around digital/mobile trends, luxury retail, artificial intelligence and more.
Topics include:
How will Amazon's and Target's limited-time free shipping offers during the holidays impact the competitive landscape?
Professor Priya Raghubir can comment on retailer pricing strategies and how consumers can identify a good deal.

Pricing and promotions consumers can expect:
Professor Vicki Morwitz can comment on the best and worst holiday shopping strategies.

The top campaigns of the season:
Professor Tülin Erdem can comment on the holiday season's most dynamic branding and marketing campaigns.

What are customers expecting this season?
Professor Russell Winer can discuss the ways in which customers' approach to holiday shopping will be different from last year. He can also explain how market uncertainties and the current political climate will impact shopping.

Small Business Saturday:
2018 sales are anticipated to be high for small businesses -- Professor Jeffrey Carr and Professor Luke Williams, author of "Disrupt: Think the Unthinkable to Spark Transformation in Your Business," both experts in entrepreneurship, can discuss how startups and small businesses can maximize sales opportunities this season.

As the holidays are a popular time to purchase tech devices, how will the current efforts to combat tech addiction impact sales?
Professor Adam Alter, author of "Irresistible: The Rise of Addictive Technology and the Business of Keeping Us Hooked" and Professor Andrew Breen, who teaches a course in Technology Product Management, can offer insights into how consumer technology trends will impact holiday sales.

Predictions for trends in mobile shopping or digital marketing?
Professor Anindya Ghose, author of "Tap: Unlocking the Mobile Economy" can discuss how mobile shopping fits into the larger online shopping landscape and how retailers are leveraging tech to create a better customer experience.

What's new in luxury?
Professor Thomaï Serdari, a strategist in luxury marketing and branding, can share insights on luxury marketing and advertising strategies.

How will AI impact holiday shopping now and in the future?
Professor Amy Webb, founder of the Future Today Institute, can offer a look ahead into the future of retail and the integration of AI.

The pricing "game" for video games
Professor Sunder Narayanan can share his expertise on the evolution of video-game pricing.

How can retailers adapt?
Professors Allen Adamson and Joel Steckel, co-authors of "Shift Ahead: How the Best Companies Stay Relevant in a Fast-Changing World," can discuss how retailers can adapt to marketplace changes to address consumer needs and competitive threats.