Program Overview
About University of Melbourne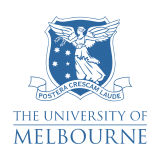 The University of Melbourne is a dynamic research-driven community that offers a wealth of cultural, institutional, and recreational opportunities for social interaction, leadership, and personal development. It is an environment in which students will be challenged and supported to extend themselves intellectually and creatively. The University of Melbourne experience is the reason most students—past and present, international and Australian—choose to study here. It is its international leadership, combined with international ranking, a stimulating environment, creative approaches to learning, extensive student support, and impressive career outcomes that make studying at the University so exciting and rewarding. With a campus community made up of 40,000 students (8,000 international) and over 6,000 staff, campus life is vibrant and always diverse at the University of Melbourne.
Term Dates
The University of Melbourne offers IBEX opportunities in fall and spring semesters.
Fall semester (semester 2): late-July to early-December
Spring semester (semester 1): mid-February to late-June
Dates are approximate and may be subject to change.
Housing and Living Costs
Housing: there are a range of accommodation options: independent share, assisted share, residential college, and student apartments. Costs range from approximately AU$4,000 – 17,800/semester.
Food: approximately AU$80 – 100/week.
Books and course materials: approximately AU$500 – 750/semester.
Transportation: approximately AU$30/week.
Overseas Student Health Cover (OSHC): approximately AU$220/semester (required for all international students in Australia).
Visa: approximately AU$550 which also grants you the right to work in Australia while studying.
AU$ = Australian Dollars
Find out more about IBEX tuition, housing, and other logistics.
Language of Instruction
English
Student Services
The student services available to exchange students include:
Melbourne Student Exchange Club