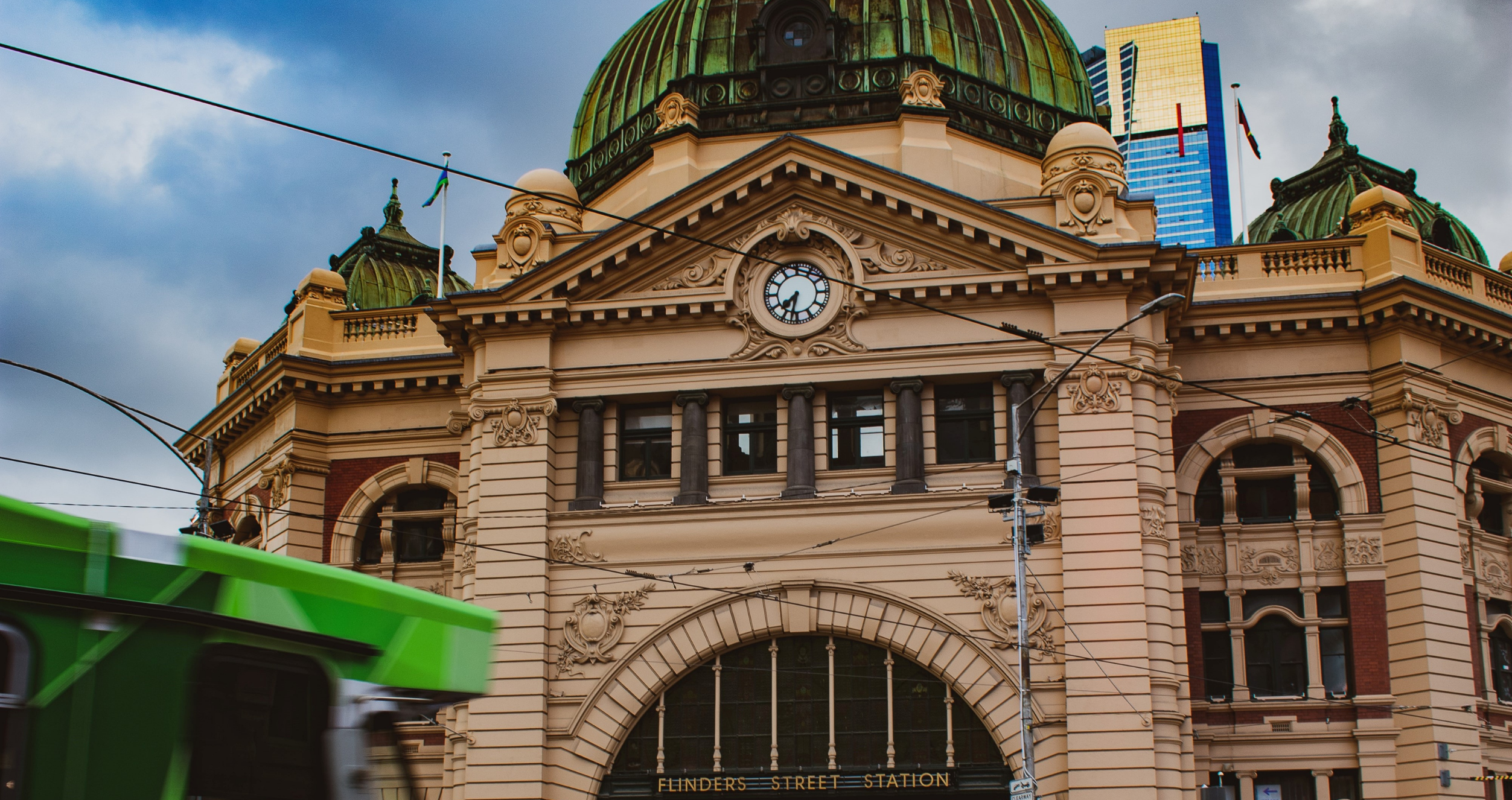 Melbourne, Australia
University of Melbourne
Spend your semester enjoying the always vibrant and diverse campus life at the University of Melbourne.
---
Program Overview
About University of Melbourne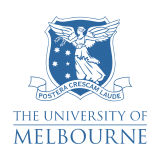 The University of Melbourne is a dynamic research-driven community that offers a wealth of cultural, institutional, and recreational opportunities for social interaction, leadership, and personal development. It is an environment in which students will be challenged and supported to extend themselves intellectually and creatively. The University of Melbourne experience is the reason most students—past and present, international and Australian—choose to study here. It is its international leadership, combined with international ranking, a stimulating environment, creative approaches to learning, extensive student support, and impressive career outcomes that make studying at the University so exciting and rewarding. With a campus community made up of 40,000 students (8,000 international) and over 6,000 staff, campus life is vibrant and always diverse at the University of Melbourne.
Term Dates
The University of Melbourne offers IBEX opportunities in fall and spring semesters.
Fall semester (semester 2): late-July to early-December
Spring semester (semester 1): mid-February to late-June
Dates are approximate and may be subject to change.
Housing and Living Costs
Housing: there are a range of accommodation options: independent share, assisted share, residential college, and student apartments. Costs range from approximately AU$4,000 – 17,800/semester. 
Food: approximately AU$80 – 100/week.
Books and course materials: approximately AU$500 – 750/semester.
Transportation: approximately AU$30/week.
Overseas Student Health Cover (OSHC): approximately AU$220/semester (required for all international students in Australia).
Visa: approximately AU$550 which also grants you the right to work in Australia while studying.
AU$ = Australian Dollars
Find out more about IBEX tuition, housing, and other logistics.
Language of Instruction
English
Student Services
The student services available to exchange students include:
Melbourne Student Exchange Club
Academic Information
If you are accepted to IBEX, you will attend two advising meetings to plan and revise your schedule: one individual advising meeting with NYU Stern Academic Advising and one group advising meeting with the NYU Stern Global Experiences team. As you build your academic schedule for your semester abroad, carefully review and consider the following course information. Please note that Melbourne requires a minimum 3.0 GPA for all exchange students.
IBEX Course Information
You may take a full semester of business classes while abroad on IBEX.
Leave room for at least two general electives in your schedule. This allows you to:

Take interesting, location-specific courses not offered at Stern, and
Have more flexibility during the course registration process.

Reference the IBEX Course Guide: What you can or cannot take.

You can take a maximum of two classes per concentration.
Accounting courses cannot be taken for credit toward the Accounting or CPA majors/concentrations.
All IBEX grades will transfer back to NYU Stern as Pass/Fail.
Previously Approved Courses
Listed below are courses that were taken previously by Stern IBEX students and have already been approved for a specific NYU equivalent.
There is no guarantee that the courses listed here will be offered during the specific semester you study abroad. It is important to be flexible. Have a Plan A and Plan B and the space to take some electives.
If a course is already listed below as approved, it does not need to be reviewed again, unless you want to see if it will count towards a new requirement.
Finding New Courses
You are not limited to only taking the courses listed on this page.
If you see a course on Melbourne's website that you would like to take, but is not listed below, you must submit the syllabus to Stern's Global Experiences team for approval.
Once Melbourne publishes its confirmed courses for the semester you will be attending, you can revise your list as needed based on what is being offered.
List of Approved Courses
List of Approved Courses
*Please note that any pre-approved business course can also come back as a General Stern Elective
 

| Course Title Abroad | NYU Credits | Course Equivalent at NYU | Semester Taken |
| --- | --- | --- | --- |
| Managing Sustainably (MGMT30008) | 4 | SOIM-UB 12 Professional Responsibility & Leadership (PRL)  | Fall 2022 |
| AIND10004 Art and Indigenous Voice | 4 | Cultures & Contexts | Fall 2019 |
| MULT20013 Australia Now | 4 | Cultures & Contexts | Fall 2019 & Spring 2020 |
| PHIL 10003: Philosophy the Great Thinkers | 4 | Texts and Ideas | Fall 2020 |
| ECON20007 Globalization and the World Economy | 4 | Advanced Economics Elective | Spring 2021 |
| ECON20011 Sports Economics | 4 | Advanced Economics Elective | Spring 2021 |
| ECON30011 Environmental Economics | 4 | Advanced Economics Elective | Spring 2021 |
| ECON30019 Behavioural Economics | 4 | Advanced Economics Elective | Spring 2021 |
| FNCE20003: Introductory Personal Finance | 4 | Advanced Finance Elective | Fall 2022 |
| Corporate Financial Decision Making | 4 | Advanced Finance Elective | Fall 2022 |
| ECON30029 International Macroeconomics | 4 | Advanced Finance Elective | Fall 2022 |
| FNCE30012 Foundations of FinTech | 4 | MULT-UB 80 Foundations of FinTech | Fall 2022 |
| FNCE20002 Management of Financial Institutions | 4 | FINC-UB 22 Risk Management In Financial Institutions | Spring 2021 |
| FNCE30002 Corporate Finance | 4 | FINC-UB 7 Corporate Finance | Spring 2021 |
| FNCE30007 Derivative Securities | 4 | FINC-UB 43 Futures and Options | Spring 2021 |
| ISYS10001 Foundations of Information Systems | 4 | INFO-UB 1 Info Tech in Business & Society | Fall 2021 |
| MGMT1002 Principles of Management | 4 | MGMT-UB 1 Management and Organizations | Fall 2015 |
| MGMT30011 Supply Chain Management | 4 | Advanced Operations Elective | Fall 2018 |
| MGMT20002 Managing Operations | 4 | OPMG-UB 1 Operations Management |   |
| MGMT30013 Strategic Management | 4 | Policy Making and Management Minor | Spring 2018 |
| MGMT90030 Managing Innovation and Entrepreneurship | 4 | Advanced Operations Elective | Fall 2018 |
| MKTG10001 Principles of Marketing | 4 | MKTG-UB 1 Introduction to Marketing |   |
| MKTG20001 Consumer Behaviour | 4 | MKTG-UB 2 Consumer Behavior |   |
| MKTG20007 Entrepreneurship and Product Innovation | 4 | Advanced Marketing Elective | Spring 2021 |
| MKTG30010 Advertising and Promotions | 4 | Advanced Marketing Elective | Spring 2021 |
| MULT20013 Australia Now | 4 | Advanced Global Business Elective OR Cultures and Contexts  | Spring 2020 |
| IBUS30004 Chinese Business and Economy | 4 | Global Business Elective | Spring 2020 |
| POLS10001 Australian Politics | 4 | Global Business Elective |   |
| SOCI20007 Terrorism Shifting Paradigms | 4 | Global Business Elective |   |
| MGMT20005 Business Decision Analysis | 4 | MULT-UB 7 Decision Models and Analytics | Fall 2022 |
| Debating Science in Society  | 4 | General Non-Stern Elective Credit | Fall 2022 |
| MUSI20150 Music and Health | 4 | General Non-Stern Elective Credit | Fall 2022 |
| CHIN20004 Chinese 6 | 4 | General Non-Stern Elective Credit | Fall 2022 |
| AHIS30003 Baroque Art in Polycentric Europe | 4 | General Non-Stern Elective Credit | Spring 2020 |
| Spanish 1 | 4 | General Non-Stern Elective Credit | Spring 2018 |
| PLAN 20002 - Urban Design for People and Places | 4 | General Non-Stern Elective Credit | Fall 2018 |
| POLS20008 Public Policy Making | 4 | General Non-Stern Elective Credit | Fall 2021 |
| SCRN20013 Australia Film and Television | 4 | General Non-Stern Elective Credit | Fall 2021 |
| POLS30018 European Integration: The Politics of the EU | 4 | General Stern Elective Credit | Spring 2018 |
| Retail Management | 4 | General Stern Elective Credit | Spring 2018 |
Global Experiences Office