IBEX Partner Schools
Through the IBEX program, NYU Stern partners with top business schools around the world.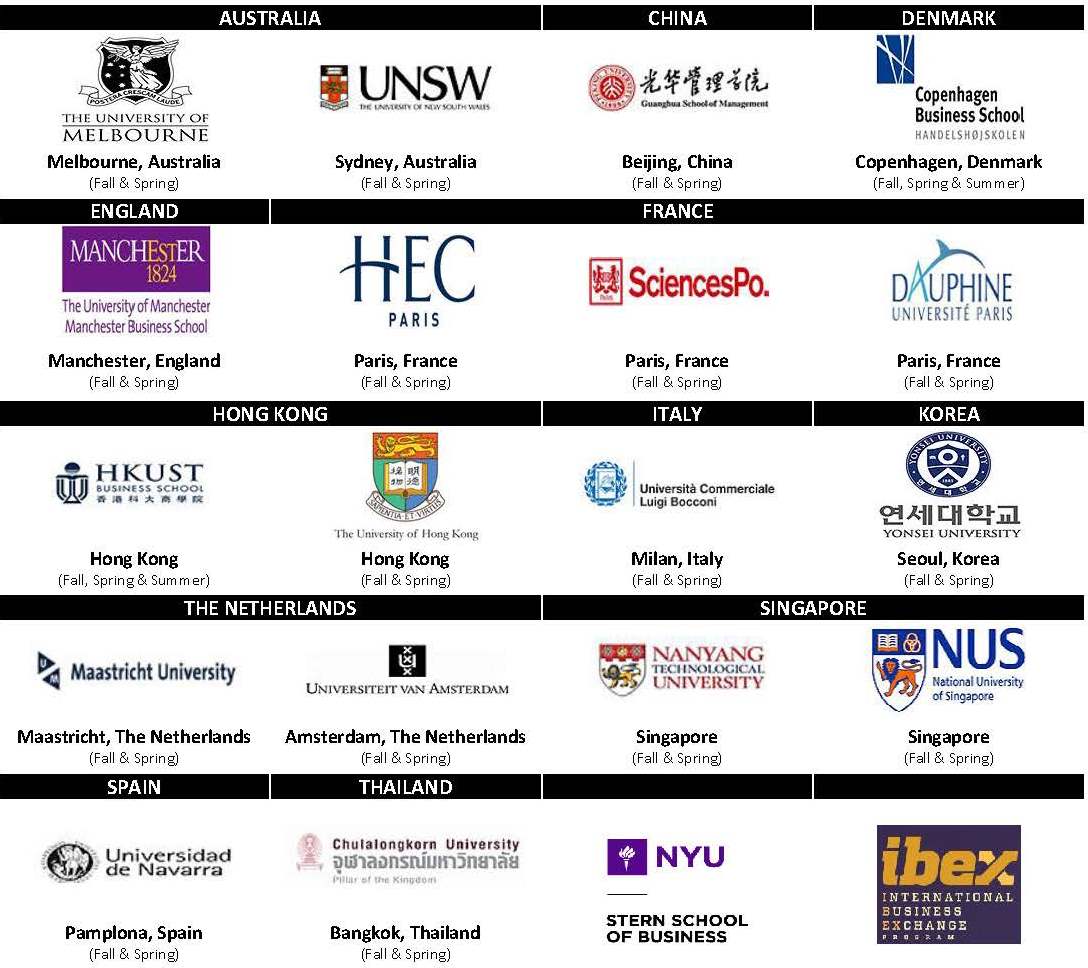 Explore our IBEX Partner Pages
Learn more about each school, including:
Facts & Dates
Approved Courses
Student Profiles & Feedback

Don't miss the annual application deadline!
The application deadline for IBEX in Summer 2018, Fall 2018 or Spring 2019 is Monday, Novemeber 27, 2017 at 12:30PM EST.
Apply online
!