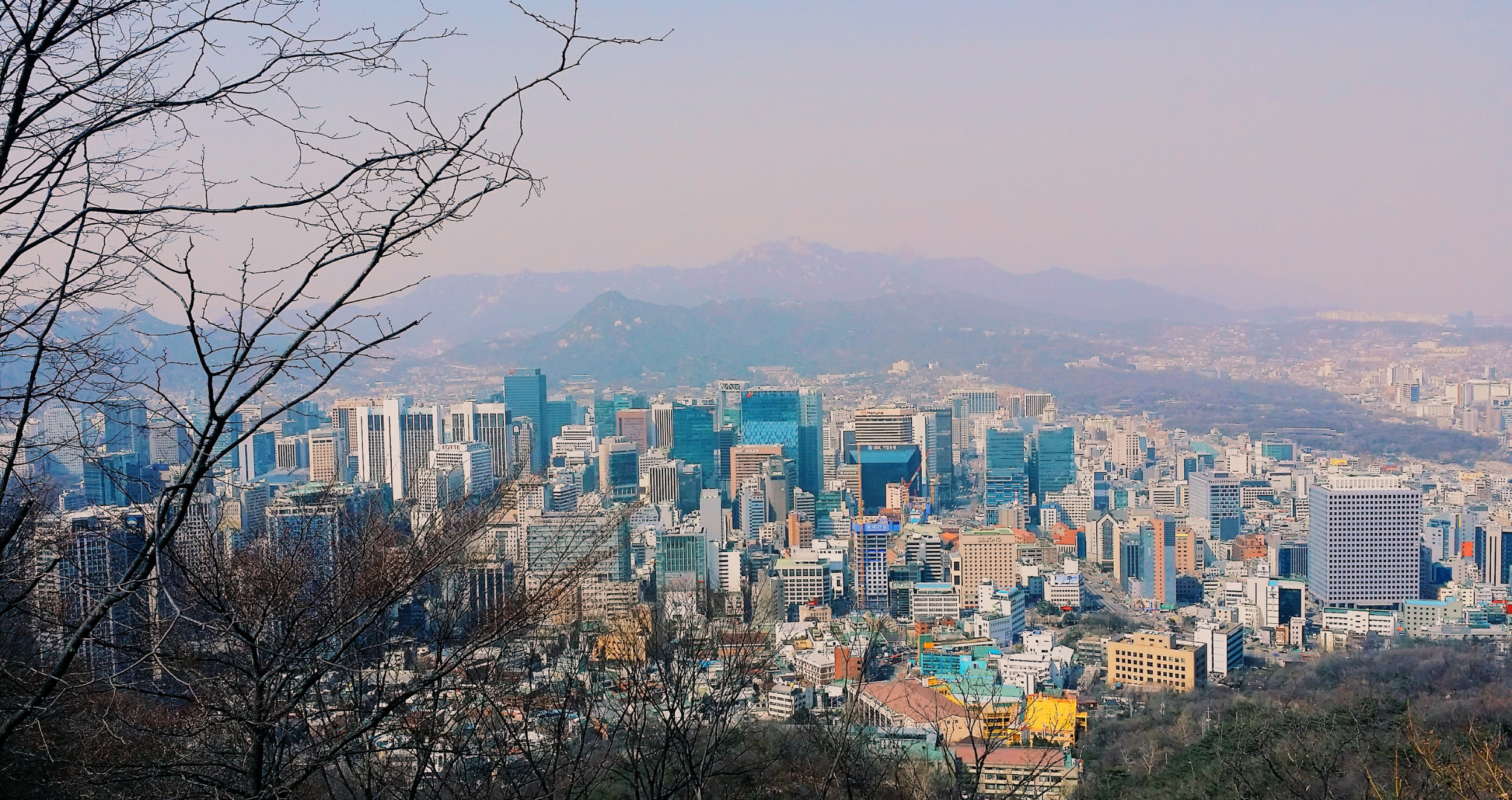 Seoul, South Korea
Yonsei University
Yonsei University, located just 20 minutes away from the Seoul metropolitan area, is Korea's oldest and most international university. See it for yourself.
---
Program Overview
About Yonsei University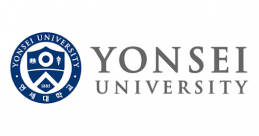 As the oldest university in Korea, Yonsei University traces its roots back to April 10, 1885, when, by Royal Decree, King Kojong opened the first modern hospital. Yonsei University was established in 1957 when Yonsei University and the Severance Union Medical College and Hospital were formally united, and the new institution was renamed as Yonsei University, derived from the first two syllables of the two institutions. Yonsei is particularly fortunate to have a spacious and well-wooded campus located just 20 minutes away from the economic, political, and cultural centers of the Seoul metropolitan area. It has 18 graduate schools, 19 colleges, and 111 subsidiary institutions. With its student body comprised of the top 1 percent of high school graduates in Korea, Yonsei University is proud of its long history as the leading institution of higher education in Korea, as well as of its reputation as the most international university in Korea. The University has over 36,000 undergraduate students and over 1,500 full time faculty members.
Term Dates
Yonsei University offers IBEX opportunities in fall and spring semesters.
Fall semester: mid-August to mid-December
Spring semester: mid-February to mid-June
Dates are approximate and may be subject to change.
Housing and Living Costs
Housing: on- and off-campus housing is available, and prices ranges between KRW 1,456,000 – 2,565,000/semester.
Meals: approximately KRW 400,000 – 600,000/month.
Books: approximately KRW 150,000 – 250,000/semester.
Transportation: approximately KRW 50,000 – 100,000/month.
KRW = South Korean won
Find out more about IBEX tuition, housing and other logistics.
Language of Instruction
English and Korean
Student Services
The student services available to exchange students include:
International Buddy Program
Activities organized by the Division of International Education and Exchange
Student clubs and organizations 
Academic Information
If you are accepted to IBEX, you will attend two individual advising meetings to plan and revise your schedule: one with NYU Stern Academic Advising and one with the NYU Stern International Programs team. As you build your academic schedule for your semester abroad, carefully review and consider the following course information. Please note that Yonsei requires a minimum 3.0 GPA for all exchange students.
IBEX Course Information
You may take a full semester of business classes while abroad on IBEX.
Leave room for at least two general electives in your schedule. This allows you to:

Take interesting, location-specific courses not offered at Stern, and
Have more flexibility during the course registration process.

Reference the IBEX Course Guide: What you can or cannot take.

You can take a maximum of two classes per concentration.
Accounting courses cannot be taken for credit toward the Accounting or CPA majors/concentrations.
All IBEX grades will transfer back to NYU Stern as Pass/Fail.
Previously Approved Courses
Listed below are courses that were taken previously by Stern IBEX students and have already been approved for a specific NYU equivalent.
There is no guarantee that the courses listed here will be offered during the specific semester you study abroad. It is important to be flexible. Have a Plan A and Plan B and the space to take some electives.
If a course is already listed below as approved, it does not need to be reviewed again, unless you want to see if it will count towards a new requirement.
Finding New Courses
You are not limited to only taking the courses listed on this page.
If you see a course on Yonsei's website that you would like to take, but is not listed below, you must submit the syllabus to Stern's Global Experiences team for approval.
Once Yonsei publishes its confirmed courses for the semester you will be attending, you can revise your list as needed based on what is being offered.
List of Approved Courses
Please note that exchange students have encountered challenges enrolling in computer science, data science, and artificial intelligence courses due to limited availability. As with all topics, it is very important to continue to be as flexible as possible when selecting courses.
List of Approved Courses

| Course Title Abroad | NYU Credits | Course Equivalent at NYU | Semester Taken |
| --- | --- | --- | --- |
| BIZ2121 Production and Operations Management | 3 | OPMG-UB 1 Operations Management | Fall 2013, Spring 2013, Fall 2017 |
| BIZ3189 Management Information Systems | 3 | INFO-UB.1 - Info Tech in Bus & Society | Fall 2018 |
| ECO3111-01 Regional Economics | 3 | Advanced Economics Elective | Spring 2022 |
| ECO3112-01-00 Korean Economy | 3 | Advanced Economics Elective | Spring 2022 |
| ISF6009 Investment and Risk Management 1 | 3 | Advanced Finance Elective | Fall 2023 |
| BIZ3120-02-00 Investment Theory | 3 | Advanced Finance Elective | Fall 2023 |
| BIZ3120-02 Investment Theory | 3 | Advanced Finance Elective | Fall 2023 |
| ISF6023-01 Corporate Finance | 3 | Advanced Finance Elective | Fall 2023 |
| IEE3159-01-00 Money, Banking, and Finance | 3 | Advanced Finance Elective | Spring 2022 |
| BIZ3162 Money and Banking | 3 | Advanced Finance Elective | Fall 2021 |
| YCJ1005 Game-Theoretic Strategy and Financial Engineering | 3 | Advanced Finance Elective | Fall 2017 |
| IEE3347 Corporate Finance | 3 | Advanced Finance Elective | Fall 2017 |
| ECO4865 Real Estate Finance and Economics | 3 | Advanced Finance Elective (cannot also get credit for FINC-UB 39 Real Estate Primary Markets) | Fall 2019 |
| ECO3130 International Money and Finance | 3 | Advanced Finance Elective | Fall 2019 |
| ISM4519 Global Finance & Corporate Governance | 3 | Advanced Finance Elective | Fall 2022 |
| BIZ4131 Global Business Environment | 3 | Advanced Global Business Elective | Fall 2021 |
| ECO3112 Korean Economy | 3 | Advanced Global Business Elective | Fall 2021 |
| BIZ3126-02 Consumer Behavior | 3 | MKTG-UB 2 - Consumer Behavior | Fall 2017 |
| BIZ3135 International Marketing | 3 | MKTG-UB 64 Global Marketing Strategy | Fall 2018 |
| CNT3114 Brand Management of Culture and Fashion | 3 | Advanced Marketing Elective | Fall 2022 |
| CNT3139 Fashion Products & International Trade | 3 | Advanced Marketing Elective | Fall 2022 |
| IEE3349 Advertising | 3 | Advanced Marketing Elective | Fall 2018 |
| BIZ3147-06 Strategic Management | 3 | Advanced Management Elective (cannot also get credit for MGMT-UB 18 Strategic Analysis) | Fall 2022 |
| BIZ4189-01-00 Business Negotiations | 3 | Advanced Management Elective | Spring 2022 |
| BIZ3202.01 Strategy and Success | 3 | MGMT-UB 18 Strategic Analysis | Spring 2022 |
| BIZ3134 International Management | 3 | MGMT-UB 4 International Business Management | Fall 2018 |
| AIC2120 Introduction to AI and its Applications | 3 | Advanced Computing & Data Sciences Elective | Fall 2023 |
| BIZ3198 - Introduction to Business Programming | 3 | Advanced Computing & Data Sciences Elective | Fall 2023 |
| BIZ3189 Management Information Systems | 3 | Advanced Computing & Data Sciences Elective | Fall 2023 |
| STA4123-01 Introduction to Optimization for Data Science | 3 | Advanced Computing & Data Sciences Elective | Fall 2023 |
| STA4122-01-00 Information Theory for Data Science | 3 | Advanced Computing & Data Sciences Elective | Fall 2023 |
| BIZ2122 Management Science | 3 | Advanced Computing & Data Sciences Elective | Fall 2022 |
| EEE4470 Computer Network | 3 | Advanced Computing & Data Sciences Elective | Fall 2018 |
| LIS4808 Informatics and Data Science | 3 | Advanced Statistics Elective | Fall 2017 |
| STA2104 Computer Programming | 3 | Advanced Statistics Elective, Non-Stern General Elective | Fall 2017, Fall 2018 |
| STA3108 Survival Analysis | 3 | Advanced Statistics Elective | Fall 2017 |
| STA3126 Mathematical Statistics (1) | 3 | Advanced Statistics Elective | Fall 2017 |
| BIZ3197 Introduction to Business Analytics | 3 | MULT-UB.7 - Decision Models and Analytics | Fall 2018 |
| UCI1167-01 Social Innovation & CSR | 3 | Sustainable Business Elective (Discipline) | Fall 2022 |
| SOC6565-01 SOCIAL Class and Issues of Inequality | 3 | Sustainable Business Elective (Issue Area) | Fall 2022 |
| Korean Art History | 3 | General Non-Stern Elective | Fall 2023 |
| IEE3300 Contemporary Korean Cinema and Society | 3 | General Non-Stern Elective | Fall 2022 |
| IEE3372-02 Understanding of Digital Media | 3 | General Non-Stern Elective | Fall 2022 |
| IEE1013.01 Basic Korean III | 3 | General Non-Stern Elective | Fall 2022 |
| POL 4135-01 Global China and World Politics  | 3 | General Non-Stern Elective | Spring 2022 |
| CFS3114 Personality Development | 3 | General Non-Stern Elective | Fall 2021 |
| Intensive Korean Language (Level 1) | 6 | General Non-Stern Elective | Fall 2021 |
| Intensive Korean Language (Level 2) | 6 | General Non-Stern Elective | Fall 2021 |
| Intensive Korean Language (Level 3) | 6 | General Non-Stern Elective | Fall 2021 |
| Intensive Korean Language (Level 4) | 6 | General Non-Stern Elective  | Fall 2021 |
| IEE3329 Brain, Cognition and Daily Life | 3 | General Non-Stern Elective | Fall 2021 |
| IEE3317 Media Communication in Korea | 3 | General Non-Stern Elective | Fall 2021 |
| ASP3030 Food and Culture in Asia | 3 | General Non-Stern Elective | Fall 2019 |
| IEE1154 Korean Popular Culture and Korean Wave | 3 | General Non-Stern Elective | Fall 2017 |
| IEE2084 Korean Food and Culture | 3 | General Non-Stern Elective | Fall 2018 |
| IEE2021 Korean Traditional Music and Culture | 3 | General Non-Stern Elective | Fall 2019 |
| IEE3341 Korean (1) | 3 | General Non-Stern Elective  | Fall 2019 |
| IEE3371 Understanding K-POP | 3 | General Non-Stern Elective | Fall 2019 |
| IEE3580 Korean Government and Public Policy | 3 | General Non-Stern Elective | Fall 2017 |
| UIC3587 Culture, Media, and the Politics of Beauty | 3 | General Non-Stern Elective | Fall 2019 |
| BIZ3166-01-00 Service Operations Management | 3 | General Stern Elective | Fall 2022 |
| BIZ3182-01-00 | 3 | General Stern Elective | Fall 2022 |
| Money and Banking | 3 | General Stern Elective | Spring 2022 |
| IEE3107 Pre-Modern Korean History | 3 | Cultures and Contexts  | Fall 2021 |
| HUM2049-01 Korean History seen through Historic Figures | 3 | BPE Area Studies Elective | Spring 2022 |
| IEE3108-01 Modern Korean History | 3 | BPE Area Studies Elective | Spring 2022 |
| CLC3705-01 East Asian Cinema and Cultural Crossing | 3 | BPE Area Studies Elective | Spring 2022 |
| Democracy In South Korea | 3 | BPE Area Studies Elective | Spring 2022 |
| Intro to Astronomy | 3 | Natural Science | Spring 2022 |
| Ell3921 English Bible and English Literature | 3 | Texts and Ideas | Fall 2023 |
| IEE3149 Philosophy in East Asian Literature | 3 | Texts and Ideas | Fall 2021 |
| ELL4921 Modernity and the Idea of the Sacred | 3 | Texts and Ideas | Fall 2021 |
| ELL3929 Utopian Literature and Thought | 3 | Text and Ideas | Fall 2021 |
| ISM2105-01 International Economics | 3 | ECON-UB 11 Economics of Global Business (EGB) | Fall 2017 |
| BIZ4183 Business Ethics and Corporate Social Responsibility: A Psychological Approach | 3 | SOIM-UB 12 Professional Responsibility & Leadership (PRL) | Fall 2018 |
Global Experiences Office