Program Overview
About Yonsei University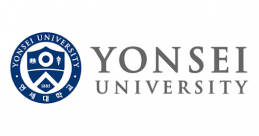 As the oldest university in Korea, Yonsei University traces its roots back to April 10, 1885, when, by Royal Decree, King Kojong opened the first modern hospital. Yonsei University was established in 1957 when Yonsei University and the Severance Union Medical College and Hospital were formally united, and the new institution was renamed as Yonsei University, derived from the first two syllables of the two institutions. Yonsei is particularly fortunate to have a spacious and well-wooded campus located just 20 minutes away from the economic, political, and cultural centers of the Seoul metropolitan area. It has 18 graduate schools, 19 colleges, and 111 subsidiary institutions. With its student body comprised of the top 1 percent of high school graduates in Korea, Yonsei University is proud of its long history as the leading institution of higher education in Korea, as well as of its reputation as the most international university in Korea. The University has over 36,000 undergraduate students and over 1,500 full time faculty members.
Term Dates
Yonsei University offers IBEX opportunities in fall and spring semesters.
Fall semester: mid-August to mid-December
Spring semester: mid-February to mid-June
Dates are approximate and may be subject to change.
Housing and Living Costs
Housing: on- and off-campus housing is available, and prices ranges between KRW 1,456,000 – 2,565,000/semester.
Meals: approximately KRW 400,000 – 600,000/month.
Books: approximately KRW 150,000 – 250,000/semester.
Transportation: approximately KRW 50,000 – 100,000/month.
KRW = South Korean won
Find out more about IBEX tuition, housing and other logistics.
Language of Instruction
English and Korean
Student Services
The student services available to exchange students include:
International Buddy Program
Activities organized by the Division of International Education and Exchange
Student clubs and organizations