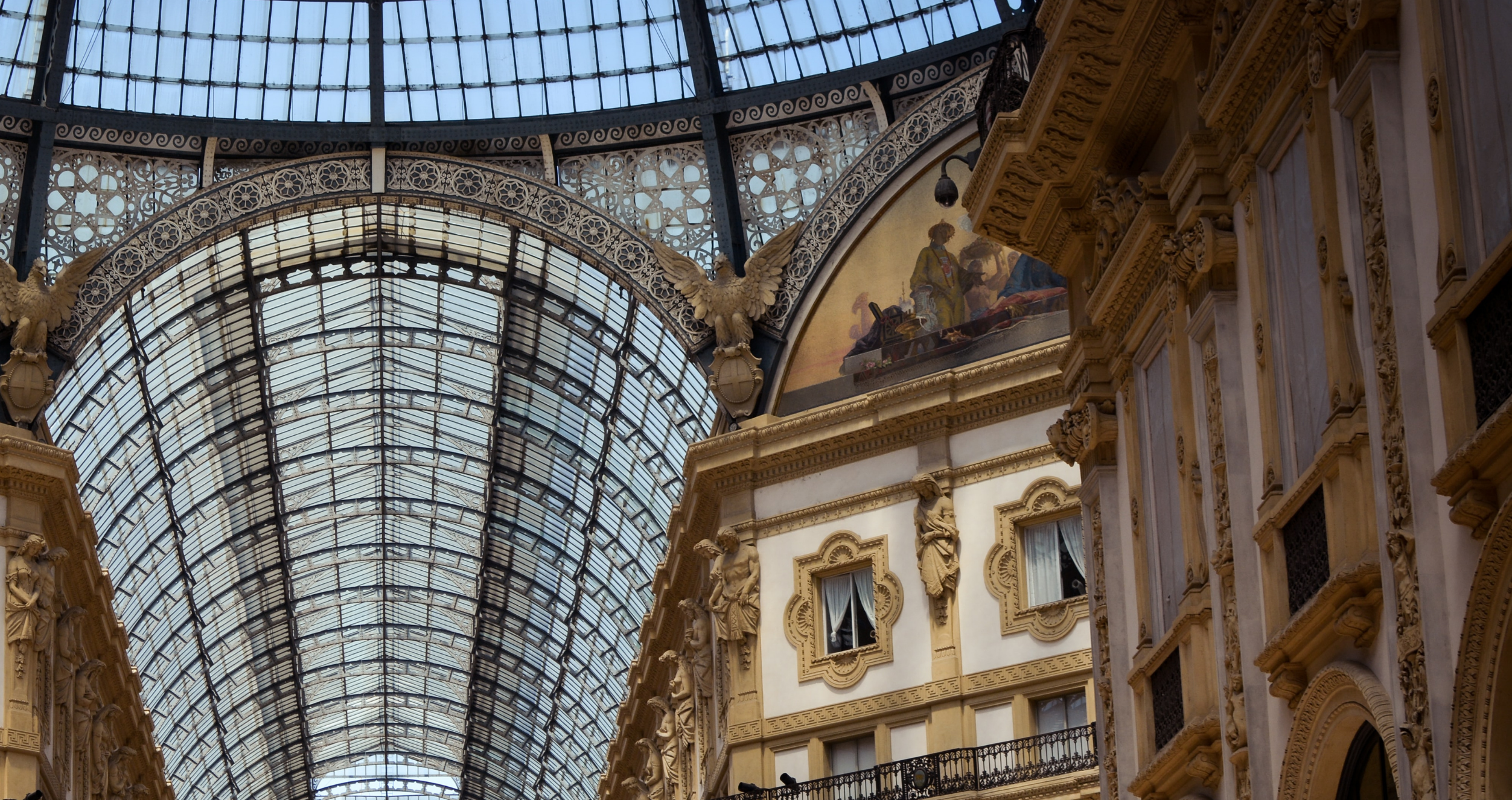 Milan, Italy
Luigi Bocconi University
Spend a semester at Bocconi University in the heart of Milan.
---
Program Overview
About Luigi Bocconi University

Bocconi was established in Milan in 1902, with a generous endowment from Ferdinando Bocconi, a wealthy merchant who intended to commemorate his son lost in battle overseas. Bocconi thus became the first Italian institution of higher education to grant a degree in economics. Today, Bocconi is a research university of international standing in business, economics, and law. Its research projects are funded by national and supranational institutions. Bocconi has close relations with major corporations and international agencies, as well as their managers and officials, and constantly interacts with the business and economic environment to assess new issues, implement new techniques, and start new research endeavors.
Term Dates
Bocconi offers IBEX opportunities in the fall and spring semesters.
Fall semester: mid-September to late-December (Special exam sessions organized in December for exchange students)
Spring semester: mid-February to late-May (Exam session in June)
Dates are approximate and may be subject to change.
Approximate Living Expenses
Housing: approximately €500 – 900 per month.  Exchange students can request accommodation in Bocconi's dorms through the International Student Desk (ISD) Housing Office when completing the online application for the exchange program. Rooms are assigned on a first-come, first-served basis
Food: approximately 5€ for a complete meal at the university restaurant or €10 at a nearby cafe.
Books and class materials: €50 – 100 per course.
Local transportation: around €22 per month for the bus pass.
Health insurance:  approximately €49 for 6 months coverage, €98 for 12 months coverage (obligatory for non-EU citizens).
Permit of stay: approximately €120/semester.
€ = Euro
Find out more about IBEX tuition, housing, and other logistics.
Language of Instruction
English and Italian
Student Services
The student services available to exchange students include:
An Italian Language Crash Course at the beginning of the semester
Welcome activities including city tours and a welcome cocktail event
An active international students group that hosts weekly social activities
Academic Information
If you are accepted to IBEX, you will attend two individual advising meetings to plan and revise your schedule: one with NYU Stern Academic Advising and one with the NYU Stern Global Experiences team. As you build your academic schedule for your semester abroad, carefully review and consider the following course information.
IBEX Course Information
You may take a full semester of business classes while abroad on IBEX.
Leave room for at least two general electives in your schedule. This allows you to:

Take interesting, location-specific courses not offered at Stern, and
Have more flexibility during the course registration process.

Reference the IBEX Course Guide: What you can or cannot take.

You can take a maximum of two classes per concentration.
Accounting courses cannot be taken for credit toward the Accounting or CPA majors/concentrations.
All IBEX grades will transfer back to NYU Stern as Pass/Fail.
Previously Approved Courses
Listed below are courses that were taken previously by Stern IBEX students and have already been approved for a specific NYU equivalent.
There is no guarantee that the courses listed here will be offered during the specific semester you study abroad. It is important to be flexible. Have a Plan A and Plan B and the space to take some electives.
If a course is already listed below as approved, it does not need to be reviewed again, unless you want to see if it will count towards a new requirement.
Finding New Courses
You are not limited to only taking the courses listed on this page.
If you see a course on Bocconi's website that you would like to take, but it is not listed below, you must submit the syllabus to Stern's Global Experiences team for approval.
Once Bocconi publishes its confirmed courses for the semester you will be attending, you can revise your list as needed based on what is being offered.
List of Approved Courses
Please note that exchange students have encountered challenges enrolling in Text and Ideas, and, Cultures and Contexts equivalent courses due to limited humanities courses at Bocconi. As with all topics, it is very important to continue to be as flexible as possible when selecting courses.
List of Approved Courses
**Please note that any pre-approved business course can also come back as a General Stern Elective
 

| Course Title Abroad | NYU Credits | Course Equivalent at NYU | Semester Taken |
| --- | --- | --- | --- |
| 30331 - Political Philosophy | 3 | Texts & Ideas | Spring 2023 |
| 30524 Economic History  | 3 | Cultures and Contexts OR General Non-Stern Elective | Fall 2021, Fall 2022 |
| 30035 - Economic History and History of Economic Thought | 3 | Cultures & Contexts OR Texts & Ideas | Spring 2018, Spring 2020 |
| 30284 Empirical Methods for Economics (Introduction to Econometrics) | 3 | ECON-UB 251 Econometrics I | Spring 2022 |
| 30387 Climate Change Economics | 3 | ECON-UB 225 Business and the Environment | Spring 2022 |
| Mind And Society: Intro to Cognitive Sciences | 3 | Advanced Economics Elective | Spring 2023 |
| 30418 - Computanional Microeconomics (Game Theory) | 3 | Advanced Economics Elective | Spring 2022 |
| 30195 - Economics (Poverty, Inequality and Income Distribution) | 3 | Advanced Economics Elective | Fall 2021 |
| 30172 Financial Macroeconomics | 3 | Advanced Economics Elective OR Advanced Finance Elective | Fall 2018 |
| 30264 Public Finance | 3 | Advanced Economics Elective | Fall 2017 |
| 30326 - Introduction to Economics (Module II -Macroeconomics) | 3 | ECON-UB 11 Economics of Global Business | Spring 2024 |
| 30443 International Macroeconomics  | 3 | ECON-UB 11 Economics of Global Business | Fall 2023 |
| 30409 Macroeconomics | 4 | ECON-UB 11 Economics of Global Business | Fall 2021 |
| 30057 International Economics | 3 | ECON-UB 11 Economics of Global Business (Also approved for International Economics BPE Requirement) | Spring 2021 |
| 30054 International and Monetary Economics | 3 | ECON-UB 11 Economics of Global Business | Fall 2020 |
| 30576 - Institutions and Global Strategy | 3 | Advanced Global Business Elective | Fall 2023 |
| 30017 - Corporate Finance | 3 | FINC-UB 7 Corporate Finance | Fall 2023 |
| 30150 - Introduction to Options and Futures | 3 | FINC-UB 43 Derivatives | Fall 2023 |
| 30511 - Fintech for Banking and Financial Transformation | 3 | MULT-UB 80 Foundations of Fintech | Spring 2023 |
| 30608 - Behavioral and Experimental Finance | 3 | FINC-UB 29 Behavioral Finance | Spring 2023 |
| 30186 Venture and Development Capital | 3 | FINC-UB 61 Topics in Entrepreneurial Finance | Fall 2021 |
| 30026 Monetary Economics | 4 | Advanced Finance Elective  | Fall 2021 |
| 30006 - Financial Markets and Institutions | 3 | Advanced Finance Elective  | Fall 2023 |
| 30257 Corporate Valuation | 3 | Advanced Finance Elective | Fall 2023 |
| 30518 Introduction to Blockchain | 3 | Advanced Finance Elective | Fall 2021 |
| 30285 Empirical Methods for Finance (Introduction to Econometrics for Finance) | 3 | Advanced Finance Elective | Fall 2021 |
| 20198 Financial Management and Financial Markets | 3 | Advanced Finance Elective | Fall 2021 |
| 30187 Alternative Investments | 3 | Advanced Finance Elective | Fall 2021 |
| 30173 Corporate Banking | 3 | FINC-UB 45 The Financial Service Industry | Fall 2021 |
| 30468 International Economics and Finance | 3 | Advanced Finance Elective OR ECON-UB 11 Economics of Global Business | Spring 2020, Fall 2020 |
| 30434 Finance Module 2 (Financial System) | 3 | Advanced Finance Elective | Spring 2020 |
| Business Valuation | 3 | Advanced Finance Elective | Spring 2018 |
| 30177 - Financial Modelling | 3 | Advanced Finance Elective | Spring 2020 |
| 30180 Equity Portfolio Management | 3 | FINC-UB 44 Portfolio Management | Fall 2018 |
| Principles of International Finance | 3 | FINC-UB 30 International Financial Management | Spring 2018 |
| Risk Management with Derivatives | 3 | FINC-UB 43 Derivatives | Spring 2018 |
| 30421 Information Systems Management | 3 | Advanced Computing & Data Sciences Elective | Fall 2023 |
| 30416 Big Data and Databases | 3 | Advanced Computing & Data Sciences Elective | Fall 2021 |
| 30600 - Social Networks in Organizations | 3 | Advanced Computing & Data Sciences Elective OR BEMT Minor (Stern Requirement) | Spring 2023 |
| 30607 - Foundations of Data Science | 3 | Advanced Computing & Data Sciences Elective | Spring 2023 |
| 30514 Big Data For Business Analytics | 3 | Advanced Computing & Data Sciences Elective | Spring 2020 |
| 30517 Python Programming for Economics, Management, and Finance | 3 | Advanced Computing & Data Sciences Elective | Spring 2020 |
| 30495 Innovation and Big Data for the Public Sector | 3 | Advanced Computing & Data Sciences Elective | Spring 2020 |
| 30421 Information Systems Management | 3 | INFO-UB 1 Info Tech in Business and Society | Fall 2021 |
| Organization Theory | 4 | MGMT-UB 1 Management and Organizations | Fall 2023 |
| 30450 - Fundamentals of Management | 4 | MGMT-UB 18 Strategic Analysis | Fall 2023 |
| 30034 Management of Public and Not For Profit Organizations | 3 | Advanced Management Elective | Fall 2023 |
| 30297 - Managing Creativity | 3 | Advanced Management Elective | Spring 2021 |
| 30275 Le Imprese della Moda: Modelli di Business e Strategie di Sviluppo Emergenti | 3 | Advanced Management Elective | Spring 2020 |
| 30298 Diversity Management and Policy | 3 | Advanced Management Elective | Spring 2020 |
| 30379 Country Specific Business Models in Fashion and Luxury | 3 | Advanced Management Elective | Spring 2020 |
| 30525 Digital Strategy | 3 | Advanced Management Elective | Spring 2020 |
| Introduction to Management Consulting | 3 | Advanced Management Elective | Spring 2019 |
| 30263 Organizing Entrepreneurship | 3 | Advanced Management Elective | Fall 2018 |
| 30222 New Product Development & Open Innovation | 3 | Advanced Management Elective | Fall 2018 |
| 30512 International Nonprofit Organizations and Strategic Philanthropy | 3 | Advanced Management Elective | Fall 2018 |
| 30221 Management of Fashion Companies | 3 | Advanced Management Elective OR Advanced Global Business Elective | Fall 2018, Spring 2021 |
| 30269 - Competitive Strategies in Creative Industries | 3 | OPMG-UB 1 Operations Management | Fall 2021 |
| 30153 Organization Theory | 3 | MGMT-UB 1 Management and Organizations | Fall 2017 |
| 30602 - Consumer Insights | 3 | Advanced Marketing Elective | Spring 2023 |
| 30259 New Products and Product Management | 3 | Advanced Marketing Elective | Fall 2021 |
| 30439 Green Marketing | 3 | Advanced Marketing Elective | Spring 2020 |
| 30376 Communication and Cultural Consumption Decisions | 3 | Advanced Marketing Elective | Spring 2020 |
| 30226 Marketing Distribution | 3 | Advanced Marketing Elective | Spring 2020 |
| 30223 - Marketing Communication | 3 | MKTG-UB 3 Advertising | Fall 2021 |
| 30498 Principles of E-Marketing and E-Commerce | 3 | MKTG-UB 57 Digital Marketing | Fall 2018 |
| 30015 Marketing | 3 | MKTG-UB 1 Introduction to Marketing | Fall 2017 |
| 30492 Entrepreneurship and New Business Startup | 3 | MULT-UB 301 The Startup Lab (not an equivalent to MGMT-UB 85 Entrepreneurship) | Spring 2021 |
| Family Business Strategy | 3 | Advanced Entrepreneurship Elective | Spring 2018 |
| Sustainable Operations Management | 3 | Operations Management Elective | Spring 2023 |
| 30383 - Digital Disruption and Entrepreneurship | 3 | BEMT Minor - Stern (Business) Requirement | Spring 2023 |
| 30380 The Global Industry of Imaginaries | 3 | BEMT Minor - Stern (Business) Requirement | Fall 2021 |
| 30067 - Storia Economica / Economic History | 3 | General Non-Stern Elective | Fall 2023 |
| History of European Integration | 3 | General Non-Stern Elective | Fall 2023 |
| 30528 - Sociology | 4 | General Non-Stern Elective | Fall 2023 |
| 30469 - Critical Approaches To the Arts II - Module I (Television and Culture) | 3 | General Non-Stern Elective | Fall 2023 |
| 30487 - Political Regimes  | 3 | General Non-Stern Elective | Spring 2023 |
| 30196 - International Relations | 3 | General Non-Stern Elective | Spring 2023 |
| 30317 Political Science and Comparative Politics | 3 | General Non-Stern Elective | Fall 2022 |
| 30334 International Relations | 4 | General Non-Stern Elective | Fall 2021 |
| 30372 Global History | 3 | General Non-Stern Elective | Fall 2021 |
| 30497 Health and Society | 3 | General Non-Stern Elective | Spring 2019 |
| 30036 Cultural Anthropology | 3 | General Non-Stern Elective | Fall 2022 |
| 30509 Computer Programming | 3 | General Non-Stern Elective | Fall 2018 |
| 30214 - Sustainable Operations Management | 3 | Sustainable Business Elective (Discipline) | Spring 2023 |
| 30439 - Green Marketing | 3 | Sustainable Business Elective (Discipline) | Spring 2023 |
| 30571 - Fashion Collection and Sustainability | 3 | Sustainable Business Elective (Issue Area) | Spring 2023 |
| 30575 - Managing The Green Transition: The Role of Utilities | 3 | Sustainable Business Elective (Issue Area) | Spring 2023 |
| 30465 - Organizational Behavior and Social Psychology | 4 | General Stern Elective | Fall 2023 |
| 30529 Entrepreneurship and Strategic Innovation in the Fashion Industry | 3 | General Stern Elective | Spring 2021 |
| 30283 Markets, Organizations, and Incentives | 3 | General Stern Elective | Spring 2019 |
| Fintech For Banking and Financial Transformation | 3 | General Stern Elective | Spring 2019 |
| Entrepreneurial Strategy | 3 | General Stern Elective | Spring 2018 |
| 30178 International Banking | 3 | MULT-UB 27 The Financial System | Fall 2017 |
| 30262 Leadership Skills | 3 | SOIM-UB 12 Professional Responsibility & Leadership (PRL) OR Advanced Management Elective | Fall 2016, Fall 2018 |
Global Experiences Office