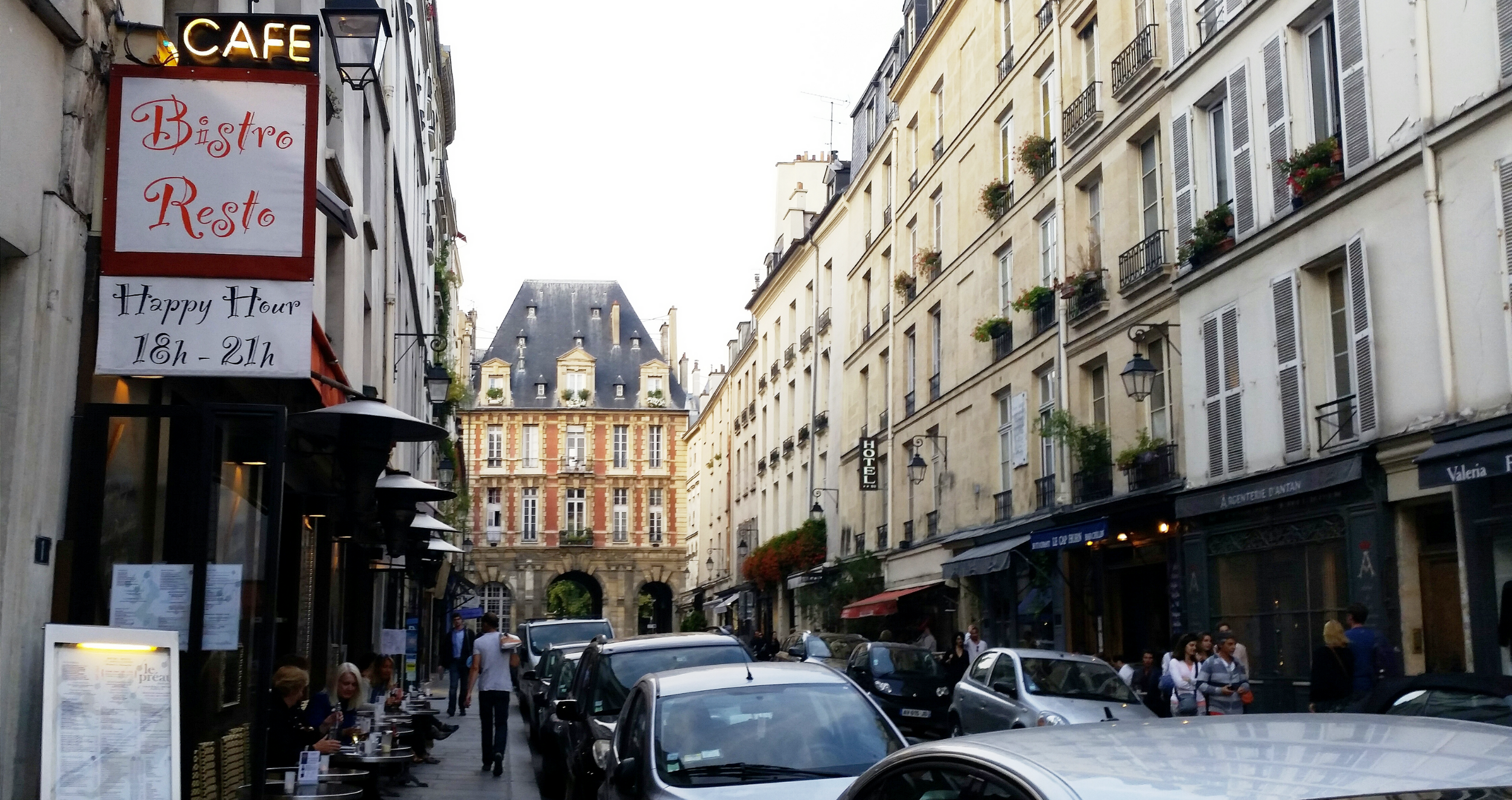 Paris, France
HEC Paris
HEC (Hautes Etudes Commerciales) Paris is considered to be one of the "four aces" in French higher education. See what it's all about for yourself.
---
About HEC Paris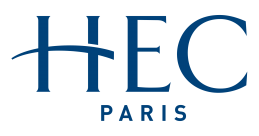 HEC (Hautes Etudes Commerciales) Paris is considered to be one of the "four aces" in training the French elite. Unique to France, the "Grande Ecole" concept was introduced by Napoleon so that "the best and the brightest" could be channeled into his ministries, armies, and engineering corps. HEC's School of Management is among the first business schools in Europe and the first in France to hold the Triple Crown Accreditation. HEC has a long-established tradition of welcoming international students to its lively and friendly campus: an ideal environment in which to live and learn for over 3500 students from 80 nationalities in our programs.
Stern has established an undergraduate exchange with HEC Paris during the third year (or what HEC refers to as the "foundation" year) of its five-year program. HEC Paris's five-year program consists of two years of rigorous study that some consider equivalent to the first two years of a bachelors program. This is followed by an additional three-year program where students complete their bachelor studies and then commence their master level studies. HEC students earn a master's degree at the end of their five-year program.
Term Dates
HEC Paris offers IBEX opportunities in the fall and spring semesters.
Fall semester: early-September to mid-December
Spring semester: late-January to late-May
In addition to pursuing a regular fall or spring semester exchange at HEC Paris, students can consider pursuing a spring semester through the HEC Entrepreneurship Program [jump link], sponsored through the generosity of the Cagni Foundation.
Spring Entrepreneurship Program: mid-January to late-May
Dates are approximate and may be subject to change.
Housing and Living Costs (for the regular semester program - see Entrepreneurship program information below) 
Housing: Students are offered on-campus accommodation and prices vary according to room type from €550 – 680/month. On-campus accommodation is subject to availability and not guaranteed, but off-campus housing resources are also provided. 
Food: approximately €15/day based on meals at the on-campus student restaurant
Culture and recreation: €100 – 120/month
Transportation: €30 – 70/month
Insurance: approximately €215 (In France, every student under 28 years old is required to register for the French student social security insurance system)
Visa: $190 USD for Campus France registration, $30 for VFS processing, and approximately $115 for a Long Stay Student Visa
€ = Euro
Find out more about IBEX tuition, housing, and other logistics. 
Language of Instruction
English or French
Student Services
The student services available to exchange students include:
An active International Student Association that hosts weekly social events
Over 100 student associations
Sports activities
---

HEC Entrepreneurship Program (Spring Only)
Additional important information, including in-depth descriptions/timelines for the Incubator and Launchpad components, can be found on the IBEX HEC Entrepreneurship Flyer .
1. What is the HEC Entrepreneurship Program?
This program is sponsored through the generosity of the Cagni Foundation, in partnership with NYU Stern and HEC Paris. The program allows you to gain direct entrepreneurship experience by working on a startup project with a small team of fellow students. It only takes place in the spring semester, and is open to up to three NYU Stern Undergraduate students each year. This is an English-language program, so French language experience is not required, but strongly encouraged. You must apply for the HEC Entrepreneurship program during the regular IBEX application process, approximately a year before you will actually go abroad for this experience. 
2. Program Components/Credits
The HEC Entrepreneurship program consists of two components – the HEC Startup Launchpad and the HEC Incubator (Station F), for a total of 16 NYU credits for the semester (see additional information about how these credits can count in the Academic Information section below). The program runs from mid-January to the end of May. As a participant in the HEC Entrepreneurship program, you will need to dedicate all of your time to the program and will not be able to take other HEC courses. See below (in the Pre-Approved Courses section) for how credits from this program can transfer back to Stern.
3. Program Location & Housing
The entire Entrepreneurship program will take place in Paris—not on the HEC campus. Students will live in downtown Paris for the duration of the program. Participants must find and secure their own housing, there is no on-campus housing available.
4. Stipend
A limited number of stipends will be awarded each year (stipend amount varies and is determined annually by the Cagni fund). Stipends are awarded via check to the recipient and are subject to applicable taxes, so final award amounts will vary.
Academic Information
If you are accepted to IBEX, you will attend two advising meetings to plan and revise your schedule: one individual advising meeting with NYU Stern Academic Advising and one group advising meeting with the NYU Global Experiences team. As you build your academic schedule for your semester abroad, carefully review and consider the following course information.
 
---
Approved Courses for the HEC Entrepreneurship Program (Spring Only)
The HEC Entrepreneurship program consists of two components—the HEC Startup Launchpad (12 credits) and the HEC Incubator: Station F (4 credits)—for a total of 16 NYU credits for the semester.
The credits you will earn upon successful completion of the HEC Entrepreneurship Program can transfer back to Stern as follows:

3 credits toward a Finance concentration

3 credits toward the Entrepreneurship co-concentration

3 credits towards the BTE Entrepreneurship elective requirement

3 credits toward a Global Business co-concentration 

3 credits toward Sustainable Business Practicum

Otherwise the credits for this program will come back as general Stern Electives
---
IBEX Course Information - Regular semester program
You may take a full semester of business classes while abroad on IBEX.
Leave room for at least two general electives in your schedule. This allows you to:

Take interesting, location-specific courses not offered at Stern, and
Have more flexibility during the course registration process.

Reference the IBEX Course Guide: What you can or cannot take.

You can take a maximum of two classes per concentration.
Accounting courses cannot be taken for credit toward the Accounting or CPA majors/concentrations.
All IBEX grades will transfer back to NYU Stern as Pass/Fail.
Previously Approved Courses
Listed below are courses that were taken previously by Stern IBEX students and have already been approved for a specific NYU equivalent.
There is no guarantee that the courses listed here will be offered during the specific semester you study abroad. It is important to be flexible. Have a Plan A and Plan B and the space to take some electives.
If a course is already listed below as approved, it does not need to be reviewed again, unless you want to see if it will count towards a new requirement.
Finding New Courses
You are not limited to only taking the courses listed on this page.
If you see a course in the HEC Course Catalog from the previous year (either Spring 2022 or Fall 2022) that you would like to take, but it is not listed below, you must submit the syllabus to Stern's Global Experiences team for approval. Note that you can access these links by logging into your Stern account.
Online MOOC courses cannot be approved at this time.
Once HEC publishes its confirmed courses for the semester you will be attending, you can revise your list as needed based on what is being offered.
Special Notes
HEC regular semester courses will transfer back to NYU Stern as 2 or 3 credits each. That means you should plan on taking 6 – 8 HEC classes for a total of 14 – 16 NYU credits. HEC has both full-semester and half-semester courses, as well as special "Skill Seminars."
Full-semester courses meet for an hour and a half twice a week.
Most of HEC's "Elective" courses only last for half a semester and meet once a week for three hours.
Meeting times can be confirmed on course syllabi.
---
List of Approved Courses for the HEC Regular Spring/Fall Semester Exchange
List of Approved Courses
*Please note that any pre-approved business course can also come back as a General Stern Elective
 

| Course Title Abroad | NYU Credits | Course Equivalent at NYU | Semester Taken |
| --- | --- | --- | --- |
| Online Course: Entrepreneurial Finance (requires approval from IBEX Team prior to official enrollment) | 2 | Advanced Finance Elective | Fall 2022 |
| Financial Economics PLUS Financial Markets | 4 | FINC-UB 2 Foundations of Finance | Fall 2022 |
| Coins and Tokens: Techniques, Regulatory, Accounting and Taxation | 2 | Advanced Finance Elective | Fall 2022 |
| Sustainable Finance | 2 | Advanced Finance Elective | Spring 2022 |
| Advanced Finance | 2 | Advanced Finance Elective | Spring 2022 |
| GECCELM122 Innovation and Digitalization in Finance | 2 | Advanced Finance Elective | Fall 2021 |
| GEM1ELM253 Introduction to Private Equity | 2 | Advanced Finance Elective | Fall 2021 |
| Financing a Low-Carbon Economy  | 2 | Advanced Finance Elective | Fall 2021 |
| Credit Rating | 2 | Advanced Finance Elective | Spring 2020 |
| Investment Banking | 2 | Advanced Finance Elective | Spring 2020 |
| Derivatives Trading | 2 | Advanced Finance Elective | Spring 2018, Spring 2020 |
| Investment Management in an Evolving and Volatile World | 2 | Advanced Finance Elective | Fall 2018 |
| Strategic Tax Management | 2 | Advanced Finance Elective | Spring 2018 |
| Mergers and Acquisitions: Strategy and Implementation | 2 | FINC-UB 50 Mergers, Acquisitions, and Restructuring | Fall 2021 |
| GECCELM141 OR GEM1ELM230 Mergers & Acquisitions: Financial Analysis | 2 | FINC-UB 50 Mergers, Acquisitions, and Restructuring | Spring 2020, Spring 2022 |
| GEM1MAC001 Management and Cost Accounting | 2 | Advanced Management Elective | Fall 2019 |
| Digital Management | 2 | Advanced Management Elective | Fall 2018 |
| GEM1MSC004 Operations and Supply Chain Management | 3 | OPMG-UB 1 Operations Management | Fall 2018 |
| GEM1ELM301 Business Analytics Using Python | 2 | Advanced Computing & Data Sciences Elective OR General Stern Elective | Fall 2022 |
| GEM1ELM289 Principles of Data Science | 2 | Advanced Computing & Data Sciences Elective OR General Stern Elective | Fall 2022 |
| GECCELM068 Cybersecurity, Privacy, and Decision Making | 2 | Advanced Computing & Data Sciences Elective OR General Stern Elective | Fall 2022 |
| GECCELM142 From Web 1 to Web 3  | 2 | Advanced Computing & Data Sciences Elective OR General Stern Elective | Fall 2022 |
| Decision and Data Modeling | 2 | Advanced Computing & Data Sciences Elective OR Advanced Operations Elective | Spring 2022 |
| The New Data Rich Markets | 2 | Advanced Computing & Data Sciences Elective | Spring 2022 |
| GECCELM123 UX and UI Design **In-person format only. The MOOC version of this course is not approved. | 2 | Advanced Computing & Data Sciences Elective | Spring 2020 |
| GECCELM066 Big Data Analytics | 2 | Advanced Computing & Data Sciences Elective | Spring 2019 |
| GECCELM068 Cybersecurity and Data Governance | 2 | Advanced Computing & Data Sciences Elective | Spring 2019 |
| GECCELM073 Business at the Blockchain Age | 2 | Advanced Computing & Data Sciences Elective | Spring 2019 |
| GEM1ELM131 Tech, Data and Innovation Mindset | 2 | Advanced Computing & Data Sciences Elective | Spring 2019 |
| GECCELM087 2223-B2-EN01 Economic Modeling of Social Networks | 2 | Advanced Economics Elective | Fall 2022 |
| GEM1ELM023 2223-B2-EN01 International Marketing | 2 | Advanced Global Business Elective | Fall 2022 |
| Understanding the Middle East: Economic & Strategic Fundamentals | 2 | Advanced Global Business Elective | Fall 2022 |
| Understanding European Energy Policy: Business, Legal, and Geopolitical Perspectives | 2 | Advanced Global Business Elective | Spring 2018, Fall 2018 |
| Doing Business in Africa | 2 | Advanced Global Business Elective | Spring 2018, Fall 2018 |
| International Investment Strategy | 2 | Advanced Global Business Elective | Spring 2018 |
| Ecology a New Model of Society | 2 | Sustainable Business Elective (Issue Area) | Fall 2021 |
| New Sustainability Culture: The Power of Purpose | 2 | Sustainable Business Elective (Issue Area) | Fall 2021 |
| Strategic Marketing | 2 | MKTG-UB 1 Introduction to Marketing | Spring 2020 |
| GEM1MKG008 Marketing | 3 | MKTG-UB 1 Introduction to Marketing | Spring 2019 |
| GEM1ELM066 / GECCELM010 Wine Marketing or Wine Culture and Marketing | 2 | Advanced Marketing Elective | Fall 2022 |
| GEM1MKG010 Marketing Science | 2 | Advanced Marketing Elective | Spring 2022, Fall 2022 |
| GECCELM128 Influencer Marketing | 2 | Advanced Marketing Elective | Spring 2022 |
| GEM1ELM023 International Marketing | 2 | Advanced Marketing Elective | Fall 2018 |
| Horticultural Principles and Future of Agriculture and Food Chain | 2 | General Non-Stern Elective | Fall 2023 |
| GECCELM182 The 2020s in Movies and TV Shows | 2 | General Non-Stern Elective | Fall 2022 |
| GECCELM183 Experiencing Film Analysis | 2 | General Non-Stern Elective | Fall 2022 |
| Acting and Improvisation | 2 | General Non-Stern Elective | Spring 2022 |
| Behavioral Economics | 2 | General Non-Stern Elective | Spring 2022 |
| Economie des Religions | 2 | General Non-Stern Elective | Spring 2022 |
| QUESTIONS SOCIALES ET POLITIQUES SOCIALES | 2 | General Non-Stern Elective | Fall 2021 |
| Artificial Intelligence: Machine Learning in Service of Culture (Arts and Science) | 2 | General Non-Stern Elective | Fall 2019 |
| GECCELM123 Web Development (HTML & CSS) | 2 | General Non-Stern Elective | Fall 2019 |
| GEM1ELM095 Debating | 2 | General Non-Stern Elective | Fall 2019 |
| GEM1DEF009 Company Law | 2 | General Non-Stern Elective | Spring 2019 |
| Crisis Management and Communication | 2 | General Non-Stern Elective | Spring 2018 |
| Fundamentals of Luxury | 2 | General Non-Stern Elective | Spring 2018 |
| The Threats of Terrorism | 2 | General Non-Stern Elective | Spring 2018 |
| GEM1LFR007 French Language | 3 | General Non-Stern Elective | Fall 2019 |
| Public Policy & Social Responsibility | 2 | General Stern Elective | Fall 2023 |
| Practical Levers to Boost Business Performance | 2 | General Stern Elective | Spring 2023 |
| Methods of Cost Analysis | 2 | General Stern Elective | Spring 2023 |
| GECCELM087 Economic Modeling of Social Networks | 2 | General Stern Elective | Fall 2022 |
| GECCELM178 Compliance: Laws, Practices, Governance and Consequences | 2 | General Stern Elective | Fall 2022 |
| GECCELM177 Geopolitics and Business Strategy | 2 | General Stern Elective | Fall 2022 |
| Private Equity and Strategy Consulting in the MENA Region | 2 | General Stern Elective  | Spring 2022 |
| GECCELM131 Thinking Out of the Box | 2 | General Stern Elective | Spring 2020 |
| GEM1MRH005 Leading Organizations | 2 | General Stern Elective | Spring 2020 |
| GEM1ELM287 Innovation and Entrepreneurship | 2 | General Stern Elective | Fall 2019 |
| Digital Marketing for Consumer Goods: Exploring the Digital Adventure and Embracing Marketing Transformation | 2 | General Stern Elective | Spring 2019 |
| European Economic Issues | 2 | General Stern Elective | Fall 2018 |
| Macro Economics for Business | 2 | General Stern Elective | Spring 2018 |
| GECCDE001 Contract Law | 2 | General Stern Elective | Fall 2018 |
| GECCELM080 Purchasing and Supply Management | 2 | General Stern Elective | Fall 2018 |
| GEM1MRH005 Leading Organizations | 2 | SOIM-UB 12 Professional Responsibility and Leadership (PRL) | Fall 2022 |
| GEM1ELM288 Ethical Leadership Discovery Course | 2 | SOIM-UB 12 Professional Responsibility and Leadership (PRL) | Fall 2019 |
| Ethics and Sustainability | 2 | SOIM-UB 12 Professional Responsibility and Leadership (PRL) | Fall 2018, Spring 2018 |
| Living and Working with the French  | 2 | Cultures and Contexts (note: 2 remaining Cultures and Contexts credits will be applied to elective balance) OR BPE Area Studies Elective OR General Non-Stern Elective  | Fall 2021, Spring 2022 |
| French 1 - A Study of French Culture | 2 | Cultures and Contexts (note: 2 remaining Cultures and Contexts credits will be applied to elective balance) | Spring 2018 |
| Study of French Society | 2 | Cultures and Contexts (note: 2 remaining Cultures and Contexts credits will be applied to elective balance) | Fall 2018 |
| Understanding the Middle East: Economic and Strategic Fundamentals | 2 | Cultures and Contexts (note: 2 remaining Cultures and Contexts credits will be applied to elective balance) | Spring 2017 |
| GECCELM075 The Global Revolution of the TV Series | 2 | BEMT Minor | Spring 2019 |
Global Experiences Office