Opinion
An Open Letter to Jerome Powell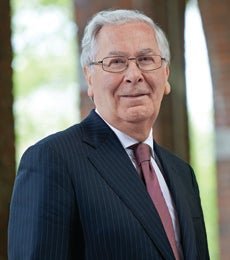 In these distrustful times, the central banker's most important task is to explain -- and educate.
Dear Jay (if I may),
Next week you will be sworn in as the 16th chair of the Federal Reserve. After a brief ceremony -- not much chance of Champagne I fear -- it will be down to work, with your first Federal Open Market Committee meeting and press conference only six weeks away.
Could I offer a few words of advice? Conventional wisdom has it that the biggest challenge you'll face is how to withdraw the exceptional monetary stimulus of recent years without creating a market upset or another downturn. I disagree. I believe your legacy will depend on whether you succeed in protecting the Fed's independence.
I don't say this because I think monetary policy will be easy. The U.S. economy is doing well, with low unemployment, low inflation, and a respectable rate of growth -- but output, as elsewhere in the industrialized world, hasn't recovered nearly as strongly as expected since the crash. This combination of sustained ultra-low interest rates and a relatively tepid expansion isn't well understood. If there are remedies, they're likely to involve policies beyond the capability of central banks. These new uncertainties will complicate the Fed's task.
Read full article as published in
BloombergView
.
___
Lord Mervyn King is the Alan Greenspan Professor of Economics and a professor of Economics and Law, a joint appointment with New York University School of Law.